Healthful Holidays with Christie Chadwick
December 17, 2020
ISWebmaster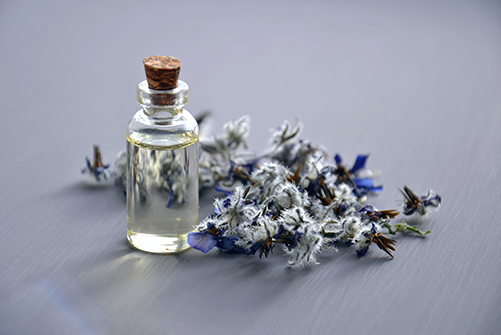 The holidays are a time of happiness and cheer, but do not forget that physical and mental well-being go hand in hand! It is said that whatever affects you physically can affect you mentally and vice-versa. You want to make sure you institute the proper amount of self-care for an optimal active lifestyle. Christie Chadwick of CLC Healing Therapies tells us how there are plenty of natural and holistic ways of taking care of yourself outside of a traditional spa day.
Christie Chadwick, owner of CLC Healing Therapies in The Villages Town Center at Brunswick Forest, is the one to ask when it comes to holistic healing products. From salt therapy to deep muscle massage, she has many ways to make sure you are working toward peak health and wellness. Everyone is different and requires a custom-tailored plan to help them live their best life. But not everyone has time to go and get a massage or skin therapy. Luckily, Christie has a few recommended products that you can use on your own time and even some that would make the perfect Christmas gift!
So why are holistic products considered important enough to investigate? As Christie puts it, feeding the body what it needs to be strong means filling yourself with something you were naturally designed to use. "The body is designed to be healthy," Christie says. "We have a built-in system that wants to keep us well. Most store-bought items contain toxic chemicals and disrupt our system. Natural products cost more, but at what cost are you willing to sacrifice your health?"
The world of holistic health is quite large and can be difficult to know where to start. "Look at what your desired goal is and go from there. If someone has physical pains that need to be tended to, massage and bodywork help. Some supplements or topicals to help with inflammation is important. When emotional and mental stressors are involved, things that can help you relax are important. That can range from essential oils, choosing a good, guided meditation, and of course massage or Reiki treatments."
Here are some of Christie's favorite holistic products that she recommends:
Young Living Essential Oils – "They carry everything I need to have a chemical-free life in my home and office. Choosing some favorites is tough, but right now my daily go-to's are Peace & Calming Blend, All Things Thieves Blend for immune health, and Sacred Sandalwood (one drop for a fantastically smooth face.)
Giving someone the gift of health and wellness is one of the best things you can get someone for the holidays. A lot of holistic products are simple and useful, making good gift ideas for even the trickiest person on your list. Christie has a few recommendations here as well, "Sunshine Tea by Elderberry Syrup by Ruth. It would be a great gift for the tea lover in your life. It's good when paired with local honey." Christie mentions how a lot of people will gift candles for the season but are not aware that many have not-so-great ingredients that can cause headaches or mental fogginess. "You can do some quality essential oils and a diffuser or diffuser bracelet." The oils can be paired with a wood Christmas ornament or wooden reeds to keep the cost down. Soy-based candles are safe choices as well, such as those from Making Scents Candle Company. "Their frankincense and myrrh candle is one of my favorites!"
If health and wellness is the name of your game for the new year, then try looking into these products!