HAVE FUN WITH THE GRANDKIDS THIS HOLIDAY SEASON
December 8, 2015
Brunswick Forest

The holiday season is here and many Brunswick Forest residents will find themselves with out-of-town company in the upcoming weeks. Luckily, there are plenty of things to do in the area to keep all of your visitors—both young and old—happy and entertained!
DEFY GRAVITY
Wilmington's Defy Gravity is the area's exclusive trampoline sports park. Defy Gravity offers fun and fitness for guests of all ages with their unique obstacle courses, trampoline and dodgeball cages, foam pits and brand new Ninja Warrior Course! Every Monday through Friday from 9 am until 10 am, Defy Gravity is reserved exclusively for kids ages six and under so if you have little ones in your life that love to play and jump, take them there for an hour of fun and entertainment.
NORTH CAROLINA AQUARIUM AT FORT FISHER
The North Carolina Aquarium at Fort Fisher is located in nearby Kure Beach and offers a full day of fun and learning for the children in your life. Step inside the facility's "Waters of the Cape Fear" exhibit which lets you get up close and personal with the aquatic life in the local region. The aquarium has many hands-on exhibits and children are able to touch a live shark, climb along Adventure Reef and view the museum's unique albino alligator that is one of only 50 known to exist in the world.
JUNGLE RAPIDS
Just a short ride from Brunswick Forest in midtown Wilmington is Jungle Rapids—one of the area's most popular amusement parks. Here you and the grandkids can spend the day riding go-karts, playing laser tag, bowling, trying out the rock-climbing wall or riding the Sky Tower.
WILMINGTON RAILROAD MUSEUM
The Wilmington Railroad Museum is the perfect place to go if you are looking for something fun and interesting to do with the whole family. Located in downtown Wilmington, just a short drive from Brunswick Forest, the museum has historical information and educational exhibits for children and older adults as well as a Children's Area and modular train exhibit that is sure to please the little ones in your family.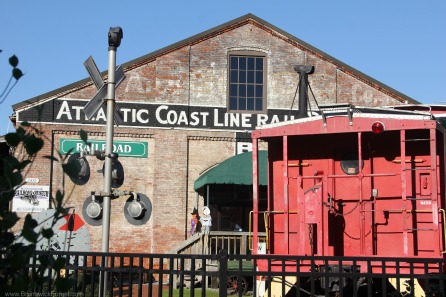 GREENLANDS PETTING FARM
On Saturdays from 10 am until 3pm, Greenlands Farm in nearby Bolivia, North Carolina, opens their Petting Farm to the public. Bring the kids and come face-to-face with the farm's rescue animals like Dudley the pony and the farm's pigs, rabbits, goats, donkey and chickens. Pony, horse and llama cart rides are also available for $5 each. Admission price to the petting farm is $2 for adults and $4 for children. All proceeds go toward the care for the rescue animals.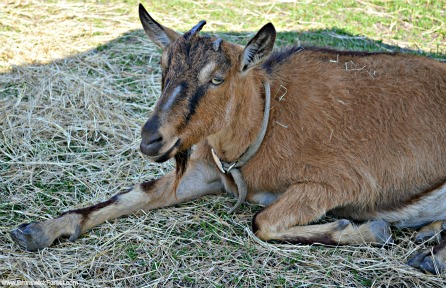 BRUNSWICK FOREST PARKS
Looking for something low-key to do within the community with your young guests? Head to the jungle gym at Meadow Park, play a game of bocce ball in Annsdale Park or take a walk beautiful Hammock Lake where you can take in the scenery and enjoy the abundant North Carolina sunshine.
888.371.2434
www.BrunswickForest.com