FUN FACTS ABOUT NORTH CAROLINA
September 13, 2014
Brunswick Forest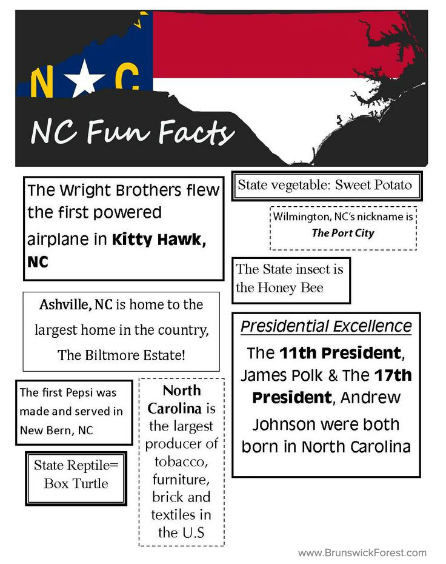 There is a reason why so many people want to relocate to North Carolina! Aside from the gorgeous weather in coastal North Carolina, the area is rich with history and the state has quite a few "fun facts" that make it stand out among all of the other states in the country.
THE PORT CITY
Wilmington, North Carolina resides just a few miles from Brunswick Forest, and is a city with a fascinating history. Nicknamed, "The Port City," Wilmington is home to a large, active port that boasts high productivity and fast turn times. Here, goods are received from ships that have crossed the oceans from numerous foreign locales. The Port of Wilmington is accessible through 42' deep water from the mouth of the Cape Fear River to the port thanks to a fairly recent Harbor Deepening Project. Wilmington's modern port can trace its history back to the 1700's when early settlers established the port for trade. During the Civil War, the Port of Wilmington was one of the last ports open to Blockade Runners.
FIRST IN FLIGHT
The North Carolina state license plate proudly boasts, "First in Flight." This is because the Wright Brothers flew the first powered aircraft in December 1903 in Kitty Hawk, North Carolina—just a few hours north of Brunswick Forest.
THE BIRTHPLACE OF PEPSI
Also just a short ways away from Brunswick Forest is beautiful New Bern, North Carolina—home of the birthplace of Pepsi Cola. The Pepsi Store is open to the public and marks the historic location where Caleb Bradham first invited the drink in his pharmacy in downtown New Bern.
AN ADORABLE STATE REPTILE
The humble box turtle holds the distinction as North Carolina's state reptile. Box turtles can be readily found in the lakes, creeks and swamps of Southeastern North Carolina. There are even quite a few who make their home in the gorgeous lakes and green spaces of Brunswick Forest, and who can be seen from the many walking trails that wrap around the community. Launch a boat from the River Club and you can view many box turtles in their natural habitat along Town Creek.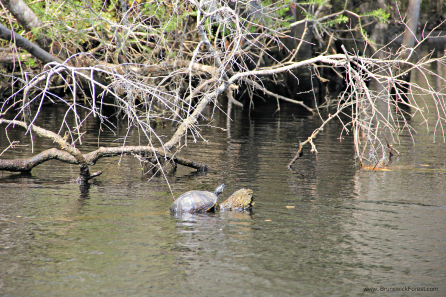 888.371.2434
www.BrunswickForest.com