Fresh and Local: Local Farmers Markets Are Open!
August 26, 2020
ISWebmaster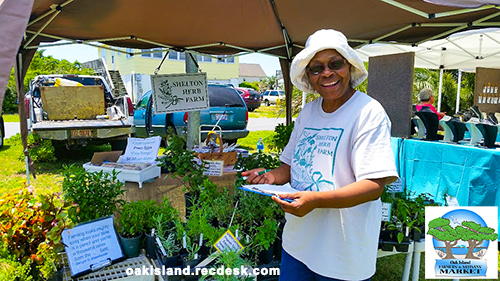 They have got the goods! If you're looking for the best in produce, crafts and other local materials, then farmer's markets are your best bet! You can't get much better than keeping your money local and supporting local planters and artisans. Brunswick Forest has the know how to lead you to the greatest local products in the greater Wilmington community.
Have you ever been to a local farmer's market before? Well if you have not, it is quite an enjoyable experience that we highly recommend! Simply put, a farmer's market is a regularly reoccurring assembly of farmers or other agricultural representatives. Here, they sell their goods directly to the consumer from their fields, rather than the goods going to another provisioner first before purchase. Over the years farmer's markets have grown from a niche local tradition to something much more than it began. Today, over 8,000 farmer's markets are open across the country. Unlike many conventional markets, modern farmer's markets are unique in what they offer. Produce can be particular to a certain region and markets themselves can vary in size. Here are two of the best farmers markets in the greater Wilmington area that you must try out at least once:
Wrightsville Beach Farmer's Market:
Open Mondays 8am-1pm
Free to attend
Located at Wrightsville Beach Municipal Grounds
Originally started in June of 2009, the Wrightsville Beach Farmer's Market has been a staple destination of many locals. Its location is convenient because it is right by the beach, making it an ideal stop before or after your seaside excursions. This market gives a great opportunity for people to browse plenty of artisan booths, canned goods, produce and other consumables. This market is unique for its craft vendors because of the relaxing, beachy atmosphere that promotes social interaction and quality of life. Some of the vendors this year will include Castle Hayne Farms, Farmage, Eden's Produce, Breadsmith, Sea Love Sea Salt and much more. The market will continue to operate until September 28th. Keep in mind that Wrightsville Beach Farmer's Market will be following health guidelines such as six feet social distancing, masks are mandatory and remember to not directly handle any of the products!
Oak Island Farmer's Market:
Open Mondays 8am-1pm
Free to attend
Located at Middleton Park
Seasonally active from May until September, the Oak Island Farmer's and Artisan Market is only minutes away from Brunswick Forest. This market has an old coastal charm to it and provides locals with a lot of opportunities to acquire the very best in local goods. Fruit, vegetable, meat, and seafood vendors are here in number. Even though Oak Island is a smaller community than the likes of Wrightsville Beach, you will find quite a few tents where vendors will be selling their wares. Best of all, you get to browse outdoors by the seaside, a perfect opportunity for summer weather.
Whatever your plans are for the summer, make sure you get out and visit one of these local specialties. We guarantee you will not come away disappointed, and maybe you will even have a few new treats to bring home as well.