Favorite Things About Coastal Carolina
February 1, 2023
ISWebmaster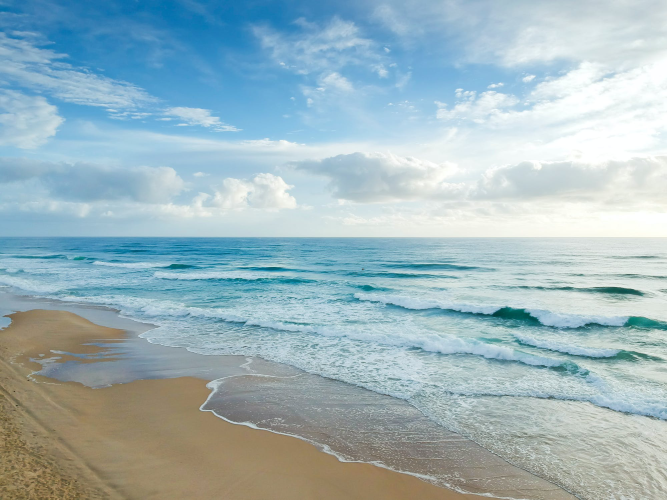 There's No Place Like Home
Just as Dorothy said in the timeless classic Wizard of Oz, "There's no place like home." For the Brunswick Forest team, Coastal Carolina means a lot to us. And we have plenty of things to love about where we live.
We Love Our Home
Part of what makes the Brunswick Forest realty team so unique to work with is that we don't just work here. We're residents, every bit as much as the families and couples living in our master-planned community. Coastal Carolina is our lifestyle and each agent on the team has their own story of how they came to fall in love with the locale. Many of our agents say that it's a combination of the great location, year-round mild weather, tight-knit community, and the catering to living an active lifestyle. Coastal Carolina and the greater Wilmington area are also one of the fastest-growing locations in the entire nation, with major conveniences around every corner.
A Gorgeous Location
What better way to live out your golden years of life than minutes away from some of the best beaches in the country? With sparkling aqua-green waves and sugar-white sand, there are no less than seven major beaches located near Brunswick Forest. Each one has attracted tens of thousands annually. For anyone who's loved the beach and wants readily available access to the water anytime they want, that's reason enough for relocation. The beaches here are not far from one another, nor are they distant from our neighborhoods. That ideal location is one of our favorite things about Coastal Carolina.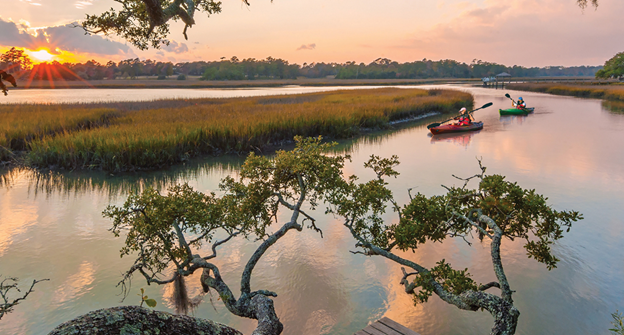 Tight-Knit Communities
Another charming aspect of Coastal Carolina living that we love is how close neighbors are to one another. Communities such as Brunswick Forest are tightly knit and filled with transplants who fell in love with the area. One of our most common observations, when new residents become a part of our coastal family, is that they are rarely if ever without new friends for very long. Neighbors will often swap stories with one another, and find that many relocated for similar reasons. These similarities make for tight bonds that turn into lifelong friendships. Members of our real estate team have experienced this personally with many Brunswick Forest residents, and it's become another reason why we love our home.
Ideal Year-Round Weather
When you have a gorgeous natural environment that simply begs to be explored and enjoyed, having year-round mild weather is yet another favorite reason for us loving Coastal Carolina. With winters that rarely get below an average of 50 degrees Fahrenheit and warmer months averaging above 70 degrees, there's always a perfect time to run your favorite nature trail, bike to a local tavern, play a game of golf, or kayak through local waterways.
Perfect For an Active Lifestyle
With both surf and turf in abundance in Coastal Carolina, there's a wide variety of activities you can participate in year-round. Be it pickleball, tennis, cornhole, kite flying, or boating, Coastal Carolina is the place to be! The variety and choice that residents here have for their lifestyles is another favorite reason why this area means a lot to us.
Make Our Home Your Homes
For us, Coastal Carolina is not only an ideal relocation destination, it's a part of who we are. It's a place where we and so many others feel a sense of belonging. Will you be the next new addition to our coastal family? To learn more about greater Wilmington and Brunswick Forest you can contact our team at 833-497-1001 or explore the area for yourself through a Coastal Discovery Tour.