Falling in Love With the Coast This Fall
September 29, 2018
Beth Burgee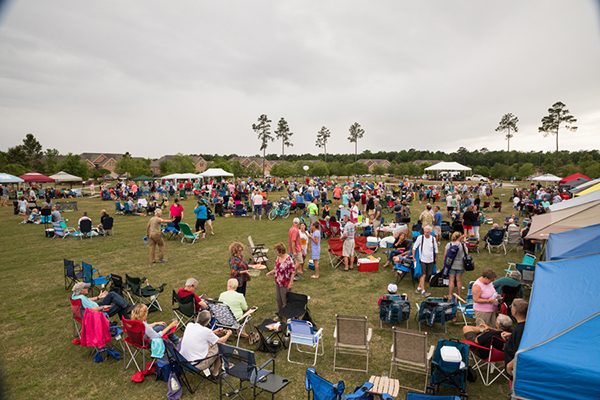 Fall is officially in the air and with the change of seasons comes a new line-up of concerts, local events, and other activities to keep us busy this autumn. One of our favorite times of the year, the sweet spot between the end of summer and the holidays is all about mild climates, quiet beaches, falling leaves and a calendar full of things to do in the area.
The summer crowds are gone, fall festivals are plentiful and milder temperatures are in the air. For those visiting the area during this time of year, you'll quickly discover why we are consistently named among the nation's top master-planned communities in the country.
Whether you're already a local to the area or deciding to take a trip to our coastline this fall, we have you covered on all of the happenings in the area to keep your schedule filled and the family happy while you're here.
SPECIAL EVENTS
RECURRING EVENTS THROUGH THE FALL
BRUNSWICK FOREST SALES EVENT WEEKENDS
Welcoming you to a place you'll want to call home.
Many of the people who now call Brunswick Forest home describe an immediate connection to this place, a sense of belonging from the first visit. Come experience this award-winning, coastal by nature community for yourself, and you'll discover the appeal.
We've planned separate homecoming events for October and November, each filled with fun events, fantastic meals, exciting activities and even a bit of downtime. You'll also tour our remarkable homes and home sites covering a wide range of styles, sizes and price points, and enjoy owner privileges at all of the resort-like amenities.
While you're in the area, you'll also want to take in the sights of historic downtown Wilmington just over the bridge and the numerous family-friendly beach towns nearby. Our residents say the Brunswick Forest lifestyle they love extends well beyond the community's borders and into one of the most desirable regions on the East Coast.
866-831-8382
www.brunswickforest.com