Fall Festivals are Here!
October 11, 2022
ISWebmaster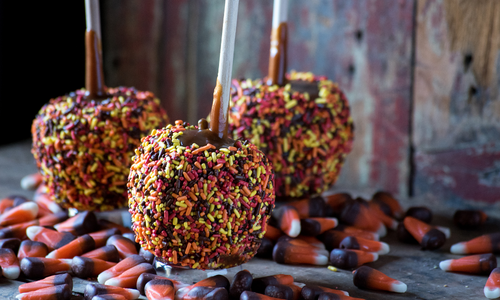 Fall Fun to be Had
One of the great things about living at Brunswick Forest is that an adventure, festival, or craft fair is never too far away. Even though it may not be "peak season" for the greater Wilmington area right now, the mild Autumn weather is the perfect time to have fun around town. The bustling activity is evident when you look at all the fall festivals happening! From Autumn with Topsail to the North Carolina Oyster Festival, there is a lot to look forward to this coming month for fall festivals.
The spirit of the season can often be felt in your area's local events, and the greater Wilmington locale is no different! Fall festivals are a fantastic chance to explore where you live, get involved with the community, purchase items, and have fun. Here's a sneak peek at what to expect for October!
Autumn with Topsail
Taking place on October 14th – October 16th, Autumn with Topsail has been taking place since 1998 and remains a beloved fall festival that people look forward to every year. This latest iteration will be the 33rd of its kind and is shaping up to be a fantastic time. You can find all the festivities taking place around the Historical Society of Topsail Island and the assembly building located on Topsail Beach. Autumn with Topsail is an art and crafts lover's dream come true, with over 100 regional artists set to share their work. You'll be able to get your dancing shoes on with some live music or relax with a pint of beer or a glass of wine. There will be different activities for kids, such as a bouncy house and crafts. To top it all off, there's a free shuttle service to carry visitors back and forth from the grounds. Be sure to give this local favorite a try!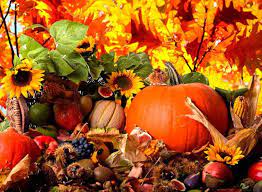 *Image Sourced: https://www.wilmingtonandbeaches.com/blog/post/eight-great-ways-to-experience-fall-in-wilmington-and-island-beaches/
 N.C. Oyster Festival
Few things in coastal Carolina go better in Autumn than a good old-fashioned oyster roast! The North Carolina Oyster Festival is a celebration of everyone's favorite bivalve, and you're invited. Taking place on October 15th and 16th, this event is another excellent opportunity to support local businesses and have plenty of fun. Like several other festivals going on this time of year, N.C. Oyster Festival will have brilliant artwork and pieces handmade by regional craftsmen. This includes handmade jewelry, holiday decorations, clothes, and more. There will be beach music, contests, and of course, plenty of opportunities to enjoy fresh oysters. It's an Autumn event you don't want to miss!
Carousel Center Beer & Wine Festival
With so much beer and wine, you're guaranteed to have a good time. For the connoisseur of adult beverages, there are a few fall festivals better to wet your whistle at than the Carousel Center Beer & Wine Festival. Also known as the Lighthouse Beer & Wine Festival, this event will be held on October 29th in downtown Wilmington. This year's event is packed with even more local breweries and wineries than before. It's your ultimate chance to try several local craft beverages and find the one you like most! All proceeds will go towards supporting The Carousel Center, which helps struggling and at-risk children in our local area.
Give One of These Fall Fests a Try
Summer may be over, but the month of October is looking to heat up with these amazing fall festivals. It's a great way to get immersed in the local culture here, and we recommend that you attend at least one of the events listed here!