EXPERIENCE LIFE AT BRUNSWICK FOREST DURING A SPECIAL EVENT WEEKEND
April 3, 2017
Katie McAlick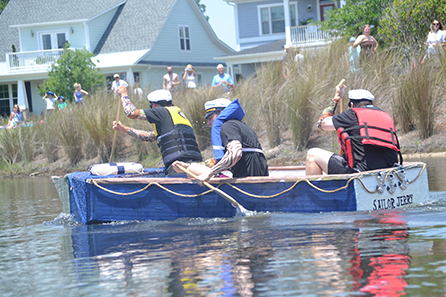 Experience life at Brunswick Forest during one of our upcoming special event weekends.  These events offer the perfect opportunities to soak up some sun and explore the myriad of activities and amenities throughout our unique community.
Start the summer off right this Memorial Day Weekend with parties, activities and tours of some of the finest real estate in southeastern North Carolina! From May 26th through the 28th, we're inviting you to learn more about our coastal by nature lifestyle! Enjoy access to our Fitness & Wellness Center,  take a tour through some of our model homes and charming neighborhoods, and mingle with our residents at the Saturday evening Memorial Day Celebration party.
From June 2nd through 4th, we are continuing the fun in the sun! Stroll through model homes and discover front-porch living matched with an amenity-rich lifestyle. Then, take to Hammock Lake in our Shelmore neighborhood for our annual Cardboard Boat Regatta. This is the perfect opportunity to meet Brunswick Forest residents and fellow visitors, all while enjoying the boat race!
PRIME TIME TO VISIT
Join us all summer long as we host special weekend events loaded with activities, parties, concerts, and more! Looking for a new home in a coastal location has never been more fun, so be sure to sign up for one of our upcoming weekend events and discover what it's like to live in Coastal North Carolina!  Sign up here!
866-831-8289