ENJOY TASTY TREATS AND COOL DRINKS THIS SUMMER AT THE SPLASH CAFÉ
July 1, 2016
Brunswick Forest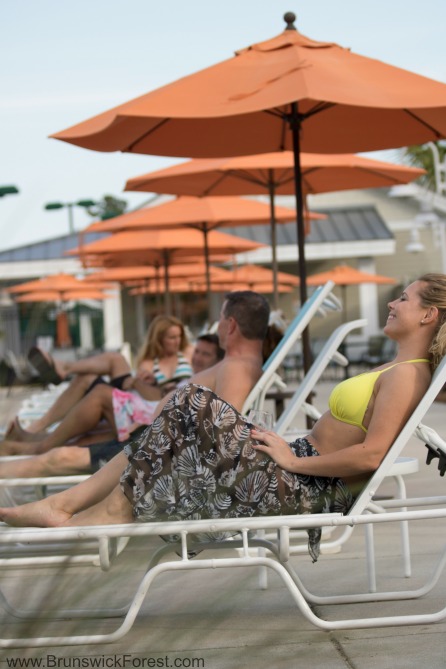 The Splash Café at the Brunswick Forest's Fitness and Wellness Center is just one of the many fantastic amenities available to residents like the more than 100 miles of walking, biking and nature trails, tennis and pickleball courts, 18-hole golf course, and kayak and canoe boat launch on Town Creek. This full-service café is now open and serving lunch, dessert and cool beverages for your convenience while lounging poolside!
FULL MENU
Brunswick Forest residents can enjoy delicious snacks, entrees, and desserts while spending a day at the pool. The Splash Café offers a full menu with highlights including onion rings, a hummus plate, personal pizzas and house-made chicken salad. In addition, enjoy fountain drinks, draft beer, wine or Island Oasis blended drinks.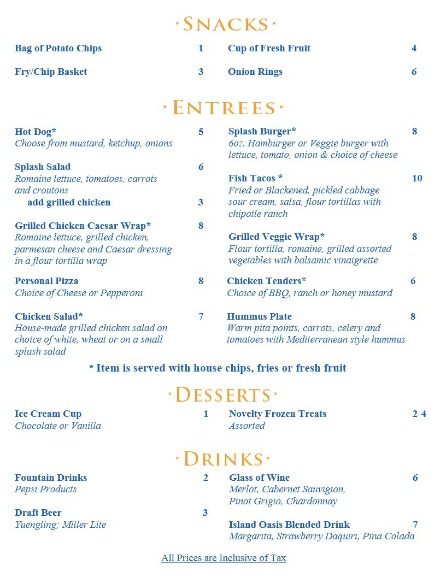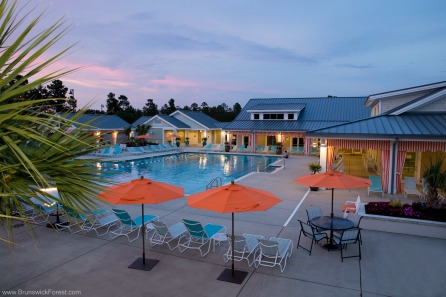 HOURS OF OPERATION
The Splash Café is open every day from 11 am until 6 pm. Food and drinks are served from 11 am until 4 pm and drinks only are available from 4 pm to close.