Dink for Pink is Around the Corner!
September 6, 2018
Beth Burgee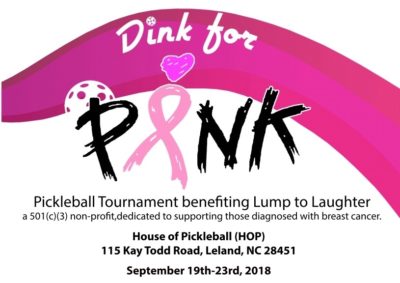 Dink for Pink
September 19th-23rd
at the House of Pickleball
Registration: $45 / person
It's that time of year again! The Dink for Pink Pickleball Tournament is back for its third consecutive year and this year's charity tournament will be hosted by the House of Pickleball, located just outside of Brunswick Forest in The Villages.
Hitting the courts on September 19th, this 4-day tournament will benefit the Lump to Laughter organization. Last year's Dink for Pink raised an astounding $13,000 for the foundation. Lump to Laughter is dedicated to providing spiritual and emotional support as well as financial assistance to those diagnosed with breast cancer.
Spectators and supporters are welcome to attend the event as well. HOP has seating for about 25 in their lobby area and lunch tents set up for those attending the tournament.
DINK FOR PINK FUNDRAISING DINNER
The Dink for Pink Fundraiser Dinner & Auction will be held on Friday, September 21st from 6:30-10pm at WWAY Event Center at Magnolia Greens. Tickets for the dinner are currently $50/ person. Guests will enjoy a sit down dinner, music, basket raffles and auction items. Helen Holt with WWAY will be the Mistress of Ceremonies. The proceeds from this event will benefit Lump to Laughter.
KIDS TOURNAMENT – SUNDAY, SEPTEMBER 23RD
HOP has also included a Sunday afternoon tournament for children that would like to be a part of the fun! Registration for this division of the tournament will be $15 and play will begin at 3pm on Sunday, September 23rd.
REGISTRATION INFORMATION
To register for Dink for Pink, please fill out their registration application and return to House of Pickleball with a check included.
Registration for this event will close on Monday, September 10th.
For further information, contact the House of Pickleball at (910) 253-7780.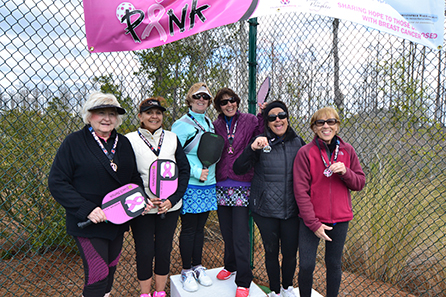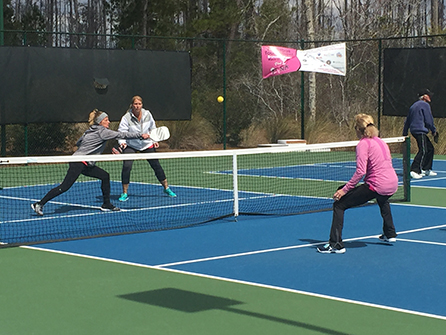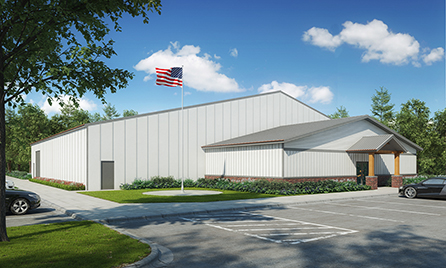 866-831-8289