Coastal Living with Peace of Mind
October 27, 2022
ISWebmaster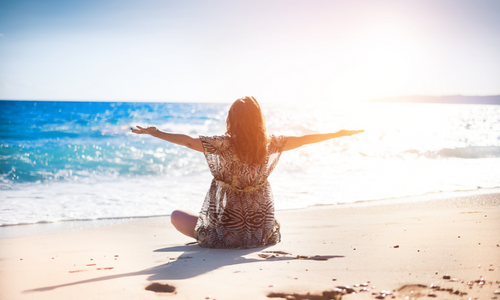 Those three words that mean so much, everyone knows them!  "Coastal by Nature®." Not what you were thinking? These three words form the basis of our Brunswick Forest philosophy for a happier life. From the amenities to our welcoming community, Brunswick Forest is where you can enjoy coastal living with peace of mind!
Living in Southeastern North Carolina is restorative and uplifting; inspiring happiness and relaxation. Brunswick Forest is the paradise where one gets to wake up feeling like every day is a vacation.
Here are a few of the qualities Brunswick Forest offers that allow our residents to live their lives to the fullest.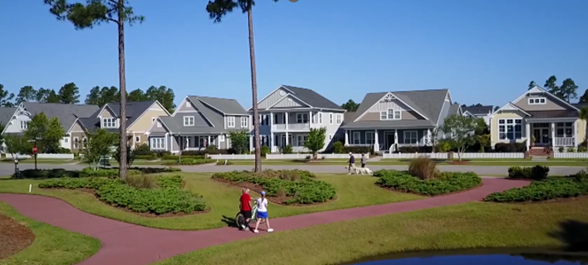 *Photo Attribution to https://brunswickforest.com/
Luxury Amenities
With more than 10 amazing amenities, Brunswick Forest knows how to nurture an active lifestyle. Whether it is kayaking in the peaceful Hammock Lake, enjoying life under the Carolina sky on the greenery of Annsdale Park, jogging or biking on the 100 miles of dedicated dog-friendly trails, or running errands at The Villages Town Center, Brunswick Forest puts convenience at your doorstep. There's a staffed Fitness Center, three saltwater pools, and a new private cardio center at Reflections at Brunswick Forest. In addition to our fitness classes and small group training options, we have Tennis, Pickleball and Bocce Ball courts, resident sponsored teams and other community related social activities.
A Welcoming Community
Brunswick Forest is a master-planned community where people from all walks of life are welcomed. New residents make friends quickly by sharing a love of common interests and often become lifelong friends with their neighbors. The wealth of resident activities offered also help people meet and spend time with others in their community. Our real estate agents are not about pushing a sale or rushing you around each neighborhood. We want individuals, couples, and families to take their time and immerse themselves in the beauty of the surrounding area.
Convenience
We often say this to people who ask us what makes our community so desirable, it's all about "Location, location, location!" Brunswick Forest is minutes away from Wilmington International Airport, near no less than seven of the finest white sand beaches in America, several golf courses, and plenty of shopping. With the Villages Town Center located inside Brunswick Forest, residents do not have to worry about leaving to grab a bite to eat or visit the doctor's office.
Paradise Awaits
Whether you're looking for a fresh start in your older years or desire a safe place to raise a family, Brunswick Forest offers coastal living and peace of mind. Now that you know our favorite three-word phrase, "Coastal by Nature, ®" our team wants you to experience it too. So why not give us a try through our Coastal Discovery Tour? You can always contact our team at 833-767-1745.