Your Coastal Holiday Experience
December 6, 2021
ISWebmaster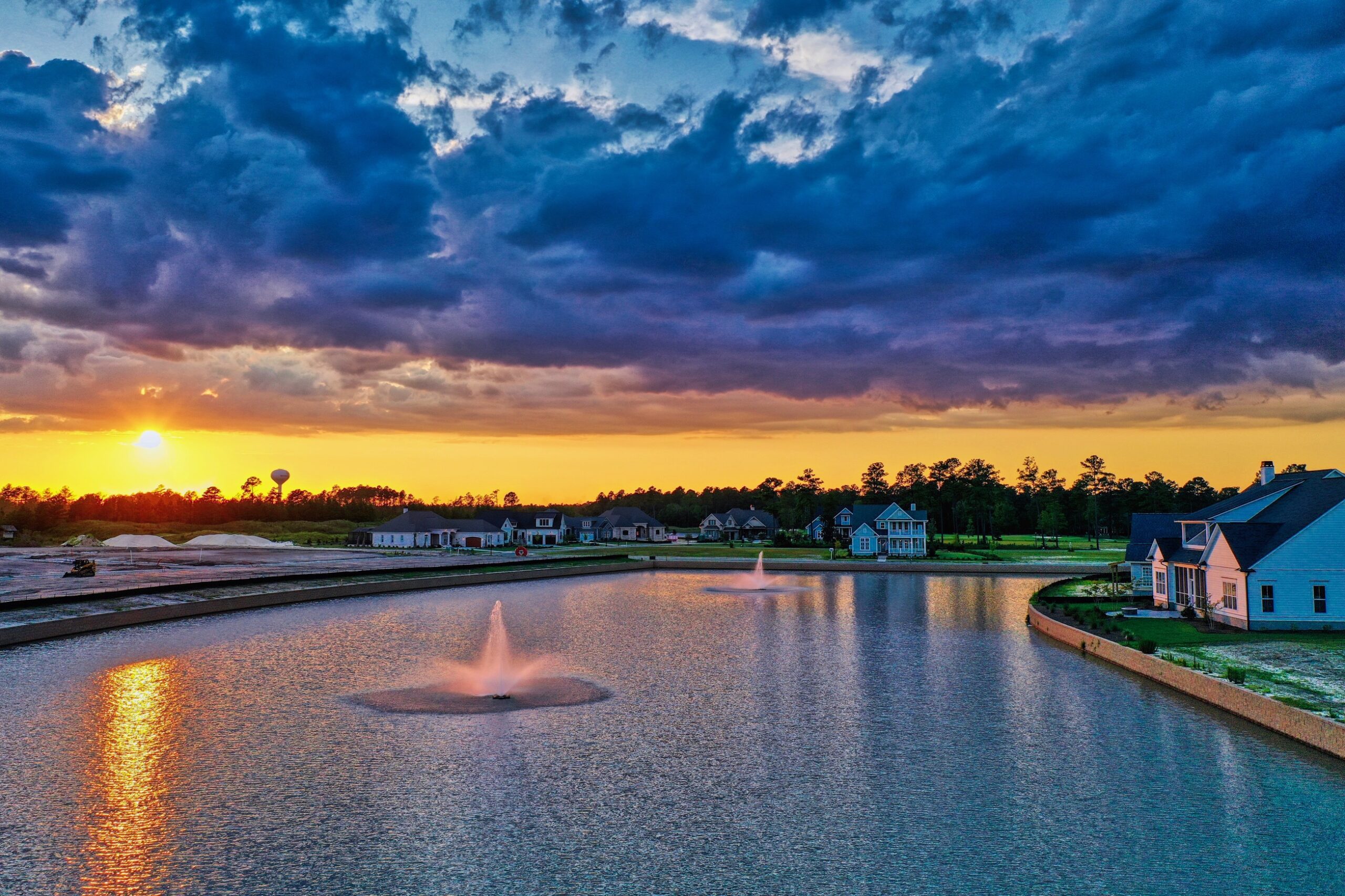 This season people begin road tripping and flying to different destinations for a variety of reasons. Some are looking forward to visiting family and spending Christmas with them. Others might want to travel to see holiday landmarks, like the tree at the Rockefeller Center in New York City or Biltmore Estate. But Brunswick Forest encourages you to fit in a little vacation down to a warmer climate this time of year, to sunny Southeast North Carolina. With it being the off-season in the greater Wilmington location, now is the perfect time to visit us and see if being Coastal By Nature® is the right lifestyle for you.
The end of the year is fast approaching and the holiday season in full swing, so people are ready to get back into the habit of traveling again. Some travelers seek something suitable for the season, like going West to the Blue Ridge Mountains. But why not try something a little bit warmer instead? How about enjoying the holidays in paradise? When you explore Brunswick Forest with our Coastal Discovery Tour, that's exactly what you're doing!
The local Brunswick County, Leland, and Greater Wilmington areas have a small-town charm to them while offering lots of locations for you to explore during this time of year. Because of our year-round mild weather, we have more options for outdoor activities than other parts of the country, even in December. Every month is a good time to come and visit us here at Brunswick Forest, but this time of year tends to be a bit quieter. And this allows you a bit more breathing room for you to take your time and explore each location at your leisure.
If you're wondering what a Coastal Discovery Tour is, it's a three-day/two-night stay where you get the royal Brunswick Forest guest treatment. You also get two amazing options for the tour, that correlate with the sort of areas you want to visit around greater Wilmington. Our mid-town package focuses on the central area of New Hanover County, and a downtown package that allows you to explore the historic city of Wilmington. The real advantage of booking a tour at Brunswick Forest with these discovery options is that you get to feel the locations you want to visit at your own pace.
With one of our amazing sales agents as your guide, you'll get to experience for yourself why Wilmington is such a desired place to move. When you plan your visit, you'll be able to choose from your choice of two fantastic activities including championship golf at Cape Fear National, a scenic cruise along the Cape Fear River, or a charming horse-drawn carriage ride. All the while, you'll get the opportunity to explore our local beaches, historical landmarks, a wealth of shops and restaurants, and breweries too.
There's another special reason to tour greater Wilmington and take the time to see if we're the community for you at Brunswick Forest; December is a perfect time to experience a classic, holiday-themed experience. Christmas has a colonial feeling as you walk downtown during this time of year, with many aged church bells ringing, historically preserved colonial homes lit up, and a lot of shops selling toys and goods. Outdoor Christmas markets are common in Wilmington, and local landmarks, such as Bellamy Mansion are often dressed up for the holidays. Since Wilmington is in its off-season, you don't have to worry about locales you want to explore being overcrowded.
All these factors lead to an unmatchable experience for those who are still on the fence regarding a Southeastern relocation. The team at Brunswick Forest works hard to make sure each visitor is given the royal treatment, where we're less about selling you, and more about letting our beautiful location do the talking for us. Book your Coastal Discovery Tour today and come tour our community for your dream home or contact us at 833-497-1001 for more information. We can't wait to have you as our holiday guests!