Clean Spaces and Happy Faces: Brunswick Forest is Back to Business!
May 22, 2020
ISWebmaster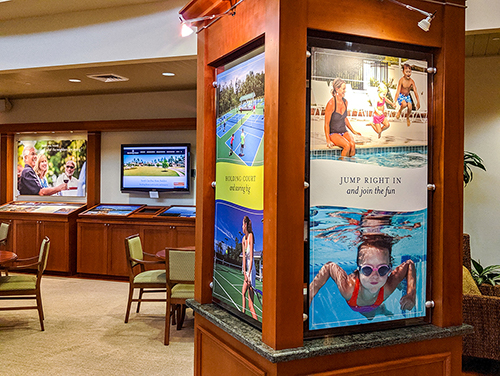 From limiting social contact, to ensuring common areas are wiped down, the master planned community of Brunswick Forest is following CDC guidelines as North Carolina begins opening again. Brunswick Forest is making sure that its team, residents, broker partners and visitors are taken care of during this time. The community is taking measures to use physical buffers to maintain social distancing, and limiting physical foot traffic in common areas as well; this includes Brunswick Forest's model homes and Welcome Center.
The Welcome Center is currently open and operating at a limited capacity by reducing the number of guests in the sales center at a time. Brunswick Forest's model homes are still available for touring, and many prospective homeowners are still looking forward to calling this community home. Things are moving along steadily in a safe direction!
Here are the safety protocols that Brunswick Forest is following:
The office is undergoing a deep cleaning process
Higher traffic areas will be wiped down throughout the day
Employees are required to sign a daily log sheet to confirm their health before entering
Touring guests will be limited throughout the premises
Hand sanitizer and disinfectant are available throughout the office
The real estate team is happy to answer any questions you might have regarding new model homes, and you can contact them at: 855.983.9579. If so desired, there is two ways you can meet with a sales agent at Brunswick Forest. This can be done in person observing social distancing methods or choose to take a virtual tour in real time from the comfort of your own home via a smart device or laptop.
Brunswick Forest sees itself and its residents as one big family, and a family always does its best to look out for its own. More information regarding Brunswick Forest's reopening can be found here.  The team has also posted signs with official CDC guidelines throughout their office, and posted them on the official Brunswick Forest website.