Christmas Traditions Then and Now
December 21, 2020
ISWebmaster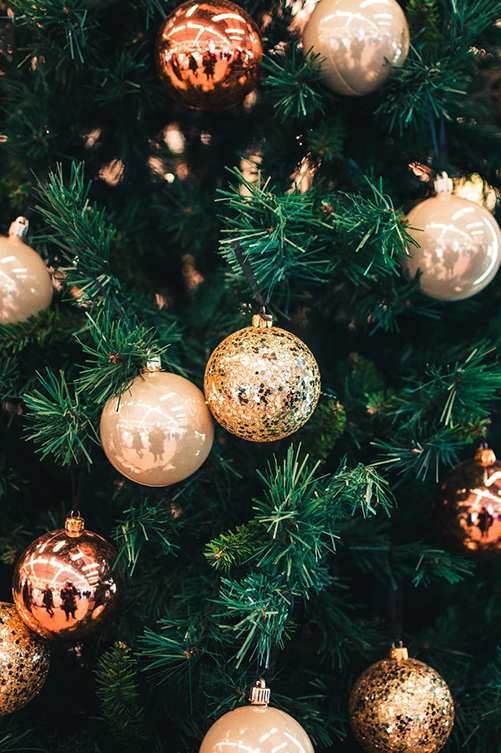 Drink some hot Wassel and prepare for Christmas pudding, because we are going back in time. Today, Christmas traditions have (like many holidays) have evolved over the years. Each year we become consumed with trying to find the perfect gift for everyone on our list, making lots of food for a Christmas feast, and trying to meet deadlines before the end of the year shows up. While the meaning of Christmas and certain traditions have remained the same, there is a lot to differentiate the past from the present.
So, what were Christmases of yore like back in colonial times back, when the greater Wilmington area was still a budding port town? While some aspects were similar, there is a lot of traditions that are not as practiced anymore. Even the mindset of the holiday season was much more serious than it is now. Today, Christmas is often a special time for youngsters looking to get something special from good ol' Saint Nick. But in colonial times, Christmas was more of a mature and adult holiday. Christmas was another opportunity of giving thanks and expressing religious dedication.
Traditions down South included hunts, parties, feasts, and church services. These were all considered adult activities back then, especially Christmas mass. Some of these activities are more inclusive in modern times (depending on the family).
One of the most well-known aspects of past Christmas traditions is the 12 days of Christmas. Now in modern times, we all know the lyrics to the song, "On the first day of Christmas my true love gave to me…" The origins for that lie in older colonial traditions where December the 25th would kick off an entire celebration that would last until January 6th. This stretched-out version of the Christmas season was found to be the perfect opportunity for balls, parties, and religious gatherings.
Christmas trees are more of a semi-modern tradition compared to older colonial traditions. The first Christmas trees were decorated in the mid-1800s, so colonial Americans were more into other forms of decorating. Hanging sprigs of Mistletoe were very prominent as were hanging sprigs of holly, laurel and garland. Nowadays, these decorations are "traditional," but back then they were used because they were the only thing that grew during winter.
One similarity between older Christmas traditions and ones from today are large feasts. Feasting was considered a major part of holiday activity, and the wealth of a family would often judge how elaborate these feasts would be. Ham, roasted turkey, pies, and other courses were enjoyed for the holidays much like they are today! Gift-giving is a tradition that came to America via English colonists, and it is also a routine that we enjoy in modern times as well… but with one twist.
It was more common for a master of house, business owner or noble to give gifts to servants and dependents, and there was no requirement for those receivers to return a gift. Gift-giving is not the elaborate conglomerate giant that it is today, people often received only one gift. And while most of us will not likely be going door to door singing Christmas carols as was done in Victorian and Colonial times, we still owe a lot of famous tunes to those caroling traditions. Songs such as "Joy to the World" were enjoyed thoroughly in past Christmases as much as they are on the radio today. There are also older roots involving Christmas time's most prominent figure, Santa Claus! Santa draws upon a combination of beliefs involving Saint Nicholas and Father Christmas. Both were drawn from a combination of traditions from Dutch and English backgrounds.
Though Christmases of the past are not quite what they are today in the modern world, it is still fascinating to see where some of these traditions come from! Brunswick Forest hopes your holiday season is a great one.