Lesser-Known December Celebrations: Wreaths Across America Day
December 10, 2020
ISWebmaster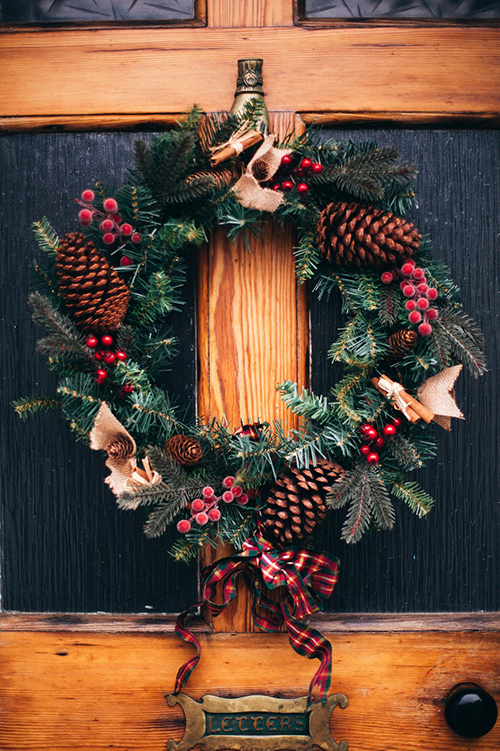 December is a month where holiday traditions get into their stride. When you think of holiday celebrations, most think of Christmas, Hanukah, and Kwanzaa. But here is a December holiday of remembrance that you may not have known about: Wreaths Across America Day.
Wreaths Across America Day:
It may not be an official major holiday in the same way that Christmas is, but like Veterans Day, Wreaths Across America Day is still of great significance even if it is not as well known. Simply put, this day allows us to reflect on people who have served and fallen in our country's defense. This holiday takes place on the third Saturday of December (Which would be the 19th for 2020) and involves the practice of putting a Christmas wreath on top of every resting place in Arlington National Cemetery. Wreaths will also be dropped at sea, gathered in other local cemeteries, and other important resting spots. This symbolic gesture allows us to remember those who can no longer be with us during the holidays due to sacrificing for their country. Most importantly, it is about learning and teaching the value of freedom in America.
How did this touching tradition start? It all began in 2007 with the Worcester family and a group of fellow veterans, who desired to honor fallen service members who were no longer here to be with their families for Christmas. Morrill Worcester was only 12 years old when he got to make his first trip to our nation's capital. In 1992 he found himself with a surplus of wreaths that were not being used at his own wreath company, and so decided to use those wreaths to decorate the resting places of fallen soldiers. His tradition has gotten bigger with each passing year, and he often receives wreath donations for even more soldiers. For many, this tradition is all about honoring those who were left behind, so that their memories are never forgotten during the holiday season. One founder of Wreaths Across America described the holiday as being simple, but powerful. Eventually, the event grew above and beyond the boundaries of Arlington and spread to the entire country. Now, hundreds of soldiers will have a festive holiday wreath for the season. The holiday is part of a non-profit effort to raise awareness for honoring these souls.
We bet you might have never heard of Wreaths Across America Day before, but it sure is impactful for many families across the country. Brunswick Forest wishes you a happy and healthy holiday season!