Gift Exchanging Games
December 23, 2019
ISWebmaster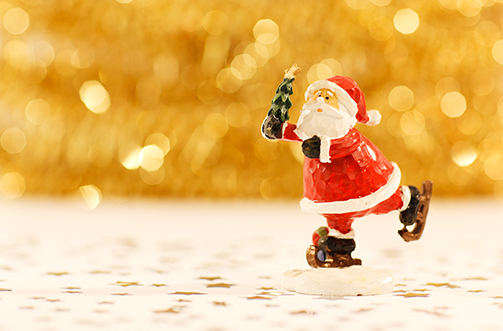 Rudolph the Red Nosed Reindeer may not have ever gotten to join in any reindeer games during the Christmas season, but luckily for us there's plenty of fun activities we can enjoy! Every year, people will do their best to find that perfect gift for everyone on their list. Residents here at Brunswick Forest have all their shopping options close by! The closest being The Villages Town Center, just down the street from our community's neighborhoods. Giving and receiving gifts for Christmas is a timeless tradition.
Somewhere down the line, a certain individual must have thought that the Christmas tradition of gifting needed to be spiced up a little bit more. Gift-giving needed an aspect of the unknown. Thus, the tradition of Secret Santa was born!
It's not directly known where the singular tradition of Secret Santa began, but it is often historically linked to many European Christmas traditions. Juklapp, or "knocking Christmas," is a Scandinavian tradition that involved knocking on someone's door, throwing a gift inside when it opened and then making a quick getaway. German legends often spoke of St. Nicholas and his little helpers, who would go around bringing gifts to good children but not naughty ones. It is likely that Secret Santa took concepts from these various traditions, and then rapidly evolved over time to suit modern tastes. Whatever the history, it's clear that Secret Santa is here to stay! Several different versions are now played at Christmas parties, functions and holiday get togethers. There are even online versions of Secret Santa for those interested!
For those of you who have never played, Secret Santa is a Christmas game involving buying a gift for a person who isn't expecting it. Players will write their names down on a piece of paper, and then enter them into a lot. You will then reach into the vessel containing the written names and randomly draw someone's name. When it comes to gift descriptions, players can be specific or vague. The main point of the game is that nobody knows who's drawn the name of what player, so the gifting is sure to be a complete surprise! For many players, people often decide to set a ground rule of not going beyond a certain price for gifting. This ensures that everyone ends up with something of equal value. Once the names have been drawn, things get creative! Gifts for Secret Santa can range from playful to useful, depending on how you decide to participate. Afterwards, players will set up a time and place to exchange gifts.
Another take on the more traditional Secret Santa is White Elephant. This gift exchange game doesn't involve any actual elephants, but instead refers to getting a gift that is extravagant and even impractical! The rules for White Elephant are very much like normal Secret Santa, where gifts of a similar value are bought in secret and then entered into a "lot" for distribution. White Elephant is much more about providing each other with holiday entertainment, rather than wishing for a sought-after item. Joke gifts are common in this activity and is also known as "Yankee Swap" or "Dirty Santa." However, unlike Secret Santa, White Elephant has a special twist besides just an entertaining prize! On subsequent turns, each player has the option to either unwrap a new present or steal another's gift. Now you know why this game is often called "Dirty Santa!" A gift can only be stolen once per turn, and the game is over when everyone has at least one present. If you're looking for a more humorous and unpredictable version of a gift exchange game, you should give White Elephant a try with either 6 or more participants.
Aside from Secret Santa and White Elephant, there's many other Christmas games to take note of for the holiday season. These include, but are not limited to: Ornament Guess, Christmas Movie Trivia, "Snowball" Throw, Christmas Guess Who and more. Be sure to check out the whole list here:  https://bestlifeonline.com/christmas-eve-games/ No matter what your plans are for the holidays, Brunswick Forest wishes you a whole lot of merrymaking and fun new memories! Interested in learning more about the Brunswick Forest lifestyle? Contact us today at: 855.983.9579