Carrying the Torch Sam Soloman of Shoe Center
May 19, 2021
ISWebmaster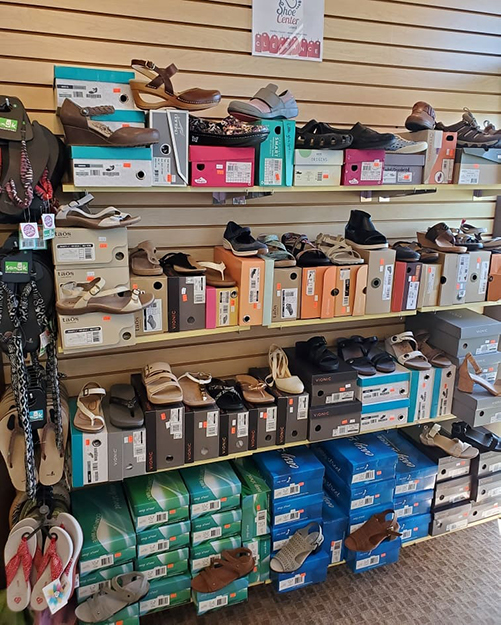 When Sam Soloman first began working for Famous Footwear at 19 years old, he never imagined his journey would lead him here. But as of 2021, he has taken full ownership of The Shoe Center right here in The Villages Town Center at Brunswick Forest. After receiving ownership from Mike Parnell, Sam shared his thoughts with us on his latest achievement.
Originally from Illinois, Sam got his start in the shoe industry at the young age of 19. He worked at an establishment known as Famous Footwear for about a year until moving on to other ventures. After five years of working in restaurants, Sam decided that he would return to selling footwear. These years involved a lot of travel to the greater Wilmington area. "I lived not far outside of Chicago, and when I was young, we used to travel to my Grandmother's house in Kure Beach, North Carolina. Every spring break I would visit her and loved the area. I thought that I could raise a family here. So, that's how I ended up in Wilmington," Sam says.
He would end up managing a shoe store here in Wilmington for 13 years until he was contacted by Mike Parnell with a better opportunity to grow his position in the industry. "He called me up and asked if I wanted to work with him and if I wanted an opportunity to grow. I said 'yes.'"
Sam first started working for Shoe Center here at The Villages five years ago, and after a great partnership, Mike knew it was time to pass the torch to someone he could trust. That person was Sam, and he is looking forward to his role as the new owner.
"The Shoe Center is a different kind of store than the one I worked for in Illinois. This one focuses more on comfort. It's amazing to realize how many people don't understand that their feet don't have to hurt constantly. There's footwear that can help." When asked what brands he would recommend for an active lifestyle, Sam said, "Our number one shoe line is called the 'On' brand of footwear. It's a small running shoe that's very lightweight, shock-absorbing, and comfortable." Because of the year-round mild temperatures here, many locals prefer to wear flip-flops. Sam says the Shoe Center has a special brand for that category too. "We tend to offer more comfort-orientated flip-flops from the Olukai brand of footwear."
For Sam, the greatest joy in working with footwear is watching a customer come in with mobility problems and then leaving pain-free with a new purchase. "I'm most excited about being part of a community like Brunswick Forest. And I've realized that now more than ever how important that feeling is." Sam concludes.
If functional but comfortable footwear is what you're in the market for, stop by and see Sam at the Shoe Center!