Brunswick Forest's Resident Appreciation Week
August 1, 2018
Beth Burgee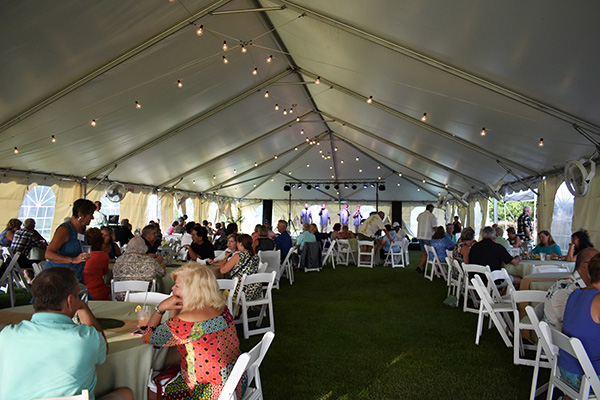 Cape Fear National hosted Brunswick Forest's first Resident Appreciation Week from July 16-20 with events taking place on property throughout the week.
The Forest's new Food & Beverage Manager, Charlie Garaventa, boasted about the week. "Everyone loved the entire week. From the first day, which was cheap date night, through Friday, which finished with the concert. Even though Friday's weather was awful,  they danced the night away and were in great spirits."
Cape Fear National is hoping to make this an annual event for Brunswick Forest residents to serve as an appreciation and acknowledgement for the continued support and dedication they give The Forest, Cape Fear National and our community as a whole.
The premier event of the week took place on Friday evening at the CFN Clubhouse and featured live music featuring Sonic Spectrum. In typical Brunswick Forest fashion, resident's didn't let a little rain stop them from having a great time! Tickets for Friday's event sold out and attendees were treated to live music, dancing, light food fare from Chef Scott and one drink ticket.
Other events from the week included a Cheap Date Night, Skill and Grill with Chef Scott and Couples Golf 9 and Dine.
Tuesday's movie night event was postponed due to weather, but is planning to be rescheduled for some time in the fall.
www.BrunswickForest.com
866-831-8289