Introducing Cape Fear National's New F&B Manager: Charlie Garaventa
June 25, 2018
Beth Burgee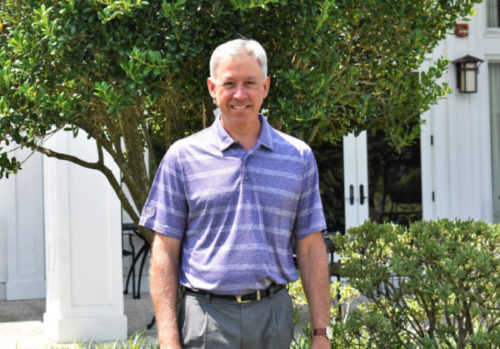 Joining our Brunswick Forest community and the Cape Fear National team as our new Food & Beverage Manager, Charlie Garaventa is a welcome addition to our ever-growing family!
Spending the past 17 years at the Country Club of Landfall, Charlie has experience as their banquet chef, sous chef, purchasing manager and most recently, their food & beverage manager.
"I'm excited about building relationships with the members like I did while I was employed at The Country Club of Landfall. I always enjoyed playing at Cape Fear National over the years. I feel that it's one of the premier golf courses in the area. The growth in the community is incredible and I am grateful to be a part of it."
Local to the Wilmington area for the past 23 years, Charlie originally hails from New York. Since starting, Charlie mentioned that he's already met many people from the same area that he grew up in, making him feel right at home.
"I worked with Chef Scott for 5 years at Country Club of Landfall, so I know him well and we work great together."
Starting at the clubhouse this past Wednesday, June 20th, we're looking forward to having him join our team! Be sure to stop by and welcome Charlie to the community next time you're at Cape Fear National or The Forest.
www.BrunswickForest.com
866-831-8289