BRUNSWICK FOREST RESIDENTS WALK TO DEFEAT ALS
April 23, 2017
Katie McAlick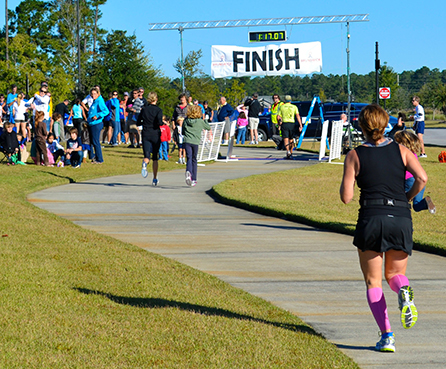 Brunswick Forest residents teamed up with locals of the Leland and Wilmington area at the University of North Carolina, Wilmington for the Walk to Defeat ALS, North Carolina Chapter. In support of a fellow resident who suffers from the disease, the Brunswick Forest Crusaders 4 Dave Dalpe had approximately 65 participants who walked and/or donated over $8,355!
THE WILMINGTON WALK
The Walk to Defeat ALS in Wilmington took place on April 8th and had over 50 teams that participated in walking and donating to the cause. So far, almost $95,000 have been raised for the North Carolina Chapter of The ALS Association. The ALS Association's biggest annual event is the Walk, which raises funds that allow the local chapters to sustain ALS care services and research in their area for much of the following year.
VOLUNTEERING AND GETTING INVOLVED
Brunswick Forest residents love giving back and participate in a number of service organizations and volunteer opportunities in the Leland and Wilmington areas. With events like The Walk to Defeat ALS and the Dink For Pink Pickleball Tournament that took place last month, there are plenty of events that allow you to volunteer and give back to the community while meeting fellow Brunswick Forest residents!
866-831-8289