VOLUNTEER IN THE COMMUNITY
December 11, 2016
Katie McAlick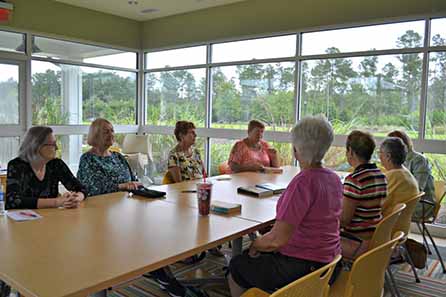 Volunteering is one of the best ways to get connected to the local community. We have compiled a list of resources below, so that you can start giving back today:
If you aren't quite sure where to start, the Cape Fear Volunteer Center is a great way to meet fellow volunteers and to find a wide array of service opportunities. Whether you enjoy working with kids or like to help with running community events, there are always opportunities to get involved and support the area!
Like to work with your hands? Then we have good news for you! Habitat for Humanity is a great way to jump in and get started. Even if you're not experienced with construction, the Habitat for Humanity organization has leaders who are happy to teach anyone who's willing to learn.
If you love helping families in need and supporting parents who are raising children on low-incomes, donate to Toys for Tots! Toys for Tots is a wonderful organization with multiple toy-drops all over the Wilmington area, including the GameStop and Santa Village, located in Mayfaire.
If you are interested in volunteering in the Leland and Wilmington areas, stop by the Brunswick Forest Fitness and Wellness Center! Our staff would be happy to put you in contact with resident-organized volunteer groups and opportunities!
888.371.2434