Brunswick Forest Realty: Makes Listing Your Home Easy!
October 25, 2021
ISWebmaster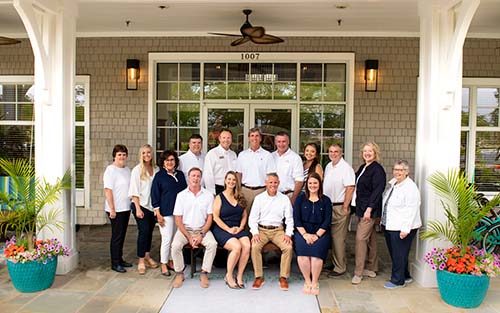 Finding your dream home can be a challenge. You want to do your research, ask all the right questions, and tour the area that you're interested in (when relocating) before deciding to build or buy. Selling your home is no different. You want to know that you've got a team with your best interests at heart. Whether you're looking for a different style of home, or want to downsize due to changing lifestyles, Brunswick Forest Realty has the knowledge, resources and experience to get your home sold.
As time goes on, our lives are filled with change. And as we change as people, our needs as homeowners also evolve. The home you purchased 10, 20, or even five years ago may simply not be as compatible with your life now. That's okay, because what matters most is having a team that will have your back and get your home sold in a reasonable time.
The agents here at Brunswick Forest Realty are here for you! We're ready and willing to help residents sell their homes. Maybe it's because you're looking to downsize, or perhaps there's a desire to live in a different neighborhood here at Brunswick Forest. Regardless of what your reason might be, we'll be sure you have all the tools for success.
This is especially advantageous when you're a Brunswick Forest resident because the help you need will be right here in your community. Here's a small list of how listing your home with our team gives you a home-field advantage:
If anyone knows Brunswick Forest, it's our agents and team members. We don't just work here, but we know every inch of each neighborhood. It's a part of our identity, and that knowledge comes into play when you list with us.
Regardless of if you're looking to sell a custom home, townhome, or single-story ranch home, you can count on having eight well-trained agents that are dedicated to your satisfaction.
Over 2,500 buyers tour Brunswick Forest annually. We'll have the numbers and the experience to get things done right the first time.
We've got a massive presence on the internet that gives your listing the most exposure in the correct markets.
If it's an extensive number of resources you're looking for, then look no further than listing with our team. Our sales database contains over 100,000 prospects, which means you'll just about always find a buyer who is interested in your home.
Each listing by Brunswick Forest Realty is marketed on a local, regional, and national level. This is all done to give your home the best chance of finding a buyer in a prompt amount of time.
As the end of the year begins to steadily approach, this is a good time to get your home listed and sold as plenty of buyers will be looking forward to starting 2022 with a new residence. Brunswick Forest has the support to help make your real estate plans a reality. For further information on how we can help you sell your home listing, you can always contact us at 833-497-1001. More details are also available here.