Selling Your Home? List Your Home with Brunswick Forest!
July 19, 2021
ISWebmaster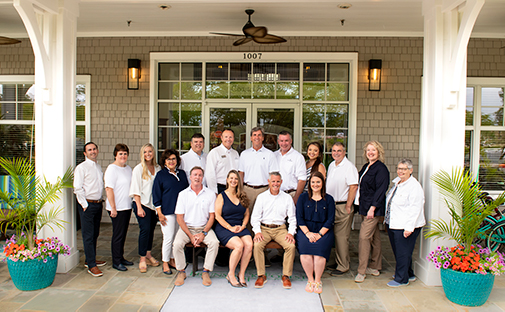 When listing your home, the team you work with matters. The team at Brunswick Forest Realty has extensive knowledge regarding our community, and always dedicates themselves to your complete satisfaction. Listing with us gives you several advantages such as extensive resources, listing in several markets, a significant web presence, and excellent collateral.
Our agents here at Brunswick Forest are ready and willing to help any resident with selling their home. Whether you're looking to upgrade to a larger home within our community or perhaps have other plans in life, you can count on our family to take care of yours! We focus on keeping everything simple and stress-free. Here are few reasons that residents are at an advantage when listing with us:
Nobody knows Brunswick Forest better than the team here!
Regardless of what kind of home you're looking to sell, our team has eight dedicated agents to assist you.
In terms of resources, we have an extensive database that includes over 100,000 prospects. If you have a house that needs listing, we'll find an interested buyer!
We market each listing locally, regionally, and nationally, to make sure your listing gets the best results in an acceptable time frame.
Our web presence is huge, with strategic marketing plans that are specifically designed to get your listing the most exposure possible and therefore more leads.
Your home will have the advantage of having excellent collateral behind it including a digital billboard, and professional photos which we include at no charge to you.
With an average of 2,500 buyers touring with us annually, you can have confidence that Brunswick Forest's agents will get the job done properly. As another example of the power your listing will have with our agents, in 2020, we sold 53 resale listings totaling over $16 million. The Brunswick Forest agents make it a point to understand that each person looking to list has a different timeline and work hard to build your experience around that.
If you were to define our agents with one trait, you would find that they're all about building up community spirit. To quote the head of sales, Jerry Helms, "We work with purpose. At the end of the process, we want our clients to say, 'The sales and marketing team here really took to heart the awesome responsibility we're entrusting them with.'" But don't just take our word for it, read a few of the testimonials from other satisfied clients. Contact our team at 833-497-1001 and see for yourself why listing with a Brunswick Forest agent is the best choice for you! Or click this link for more details: https://bit.ly/3dt2d3H