Brunswick Forest On the Road: Tysons Corner
September 23, 2019
ISWebmaster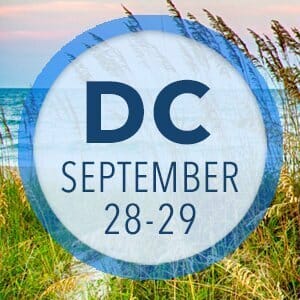 Southeastern North Carolina and the greater Wilmington area grow more desirable by the day. Be it lower taxes, mild weather, shopping or dining, opportunity abounds for people looking to relocate to the coast. The master-planned community of Brunswick Forest is right in the middle of it all and offers just about everything aspiring residents could desire. Throughout the year, certain members of the real estate staff, here at Brunswick Forest, will make their way up the coast to different community shows, hosted by ideal-Living magazine.
When it comes to narrowing down your search for a new life and a change of scenery, there are a lot of decisions you could make! You might be thinking of the style of home you want, how that home fulfills your needs. Will your new residence location accommodate your hobbies such as golfing, boating and strolling on white sand beaches? These are all important factors when taking into consideration where you're looking to move. The ideal-Living retirement shows are a fantastic way to conveniently narrow down your search. At a show, you can expect to attend seminars, receive an abundance of information about relocation and mingle with plenty of professionals who can answer all your questions. Here's all the details for the upcoming retirement show this weekend:
Address: 1700 Tysons Boulevard, McLean VA 22102
When: September 28th – 29th
Time: Saturday 10am – 5pm, Sunday 11am – 3pm
The opportunity to go to ideal-Living shows is a big deal for Brunswick Forest agents like Denis Symington. This is because he gets to share his personal stories with a myriad of fresh new faces, conveying his passion for Brunswick Forest and Wilmington. According to Denis, Brunswick Forest's uniqueness and value are derived from its location. People from up and down the East coast will visit the Brunswick Forest booth this weekend, eager to learn more about what a coastal relocation can do for their quality of life. They can even learn about Brunswick Forest's Coastal Discovery Package, and how they can experience the Wilmington area in person!
"The big thing you have to realize is that, for me, the shows are not a sales story, it's a personal story! I get to speak to great people who are often in the exploratory phase of looking where to move. Helping them narrow their search down to a specific area is impactful. I truly love being in Wilmington, and I want to share those feelings with them," Denis tells us.
According to Denis, there are a lot of emotions involved in choosing a home, and the experienced team at Brunswick Forest encourage people to see the community for themselves. "I always do my best to assure people that at Brunswick Forest, you'll be involved in activities, you'll make lots of friends and be welcomed into a big family. That's probably one of the most rewarding parts about going to the shows."
If you think moving to Brunswick Forest is the right path for you, our community is ready to welcome you with open arms! Learn how you can give yourself a permanent vacation and be sure to visit Denis and rest of the agents at the Tysons Corner event!