BRUNSWICK FOREST IS A LITERARY LOVERS DREAM LOCATION
November 1, 2015
Brunswick Forest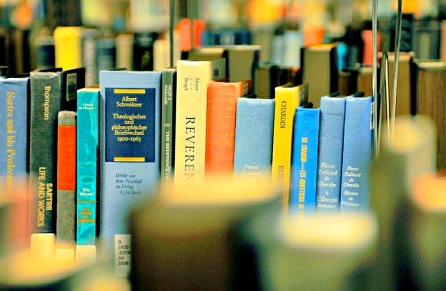 Residents of Brunswick Forest can count themselves lucky to be able to experience thriving cultural arts as well as unique tours, festivals, events and prime shopping right outside of their doorstep. The area is also a mecca for writers and authors due to the top-rated graduate level Creative Writing Program at the University of North Carolina at Wilmington. Book lovers can find plenty to enjoy at Brunswick Forest with a unique local literary tour and great area independent bookstores.
LITERARY TOUR
Old Books on Front Street offers a brand new 90-minute Literary Walking Tour which details much of the literary history of downtown Wilmington from the year 1595 to the present. Some of the tour's attractions are details about old bookstores in the city, information on three past presidents and insider information on local book-to-movie adaptations.
INDEPENDENT BOOKSTORES
Old Books on Front Street is one of Wilmington's independent book stores with a number of used and rare books. The store also sells many first edition books, has a large selection of African American literature, carries scripts and film books and is also the only bookstore in town that delivers books. Pomegranate Books, located at 4418 Park Avenue in Midtown Wilmington, is a hub for book signings and book events. The store works closely with local authors as well as key figures in the UNCW Creative Writing Program to provide the community with literary enrichment. Two Sister's Bookery in the Cotton Exchange in downtown Wilmington provides local residents with new bestsellers as well as old favorites and great recommendations for your next read.
LOCAL AUTHORS
Thanks to the beautiful weather, diverse cultural arts scene and inspiring coastal scenery, the Wilmington area is home to many famous authors and writers like acclaimed humorist Celia Rivenbark, essayist and Southern editor of the Paris Review, John Jeremiah Sullivan, and UNCW professor and author, Hannah Dela Cruz Abrams.
888.371.2434
www.BrunswickForest.com