ARTS AND CULTURE IN SOUTHEASTERN NORTH CAROLINA
July 20, 2014
Brunswick Forest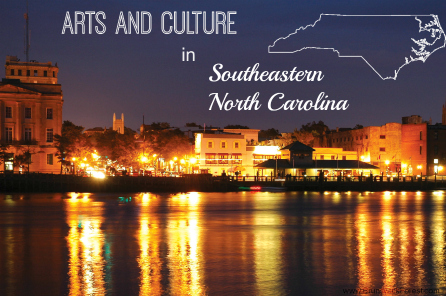 Brunswick Forest's convenient location just minutes from downtown Wilmington, NC makes it a great choice if you are looking to live close to arts and culture. Downtown Wilmington has two fantastic museums, the Cape Fear Museum, which provides a wealth of historical information about the area, and the Children's Museum of Wilmington–perfect for the young people in your life. There are also plenty of art galleries and even a monthly event called 4th Friday Gallery Nights, in which local galleries open their doors for public touring, wine and hors d'oeuvres.
Downtown Wilmington's Thalian Hall plays host to live theater and musicals as well as the weekly Cinematique series of classic, foreign and notable films. The Castle Street Arts District is rapidly becoming a popular destination downtown and is home to dozens of antique and vintage stores as well as an independent wine shop, and two local eateries.
Toward the center of Wilmington and still just a short drive from Brunswick Forest lies the Cameron Art Museum which has a permanent collection, travelling shows and outdoor art exhibit as well as live music and events. The museum also has workshops and art classes suitable for would-be artists of all ages.
In just a few short months, Brunswick Forest residents will not have to venture far from home to experience arts and culture with the opening of the new Leland Cultural Arts Center at 1212 Magnolia Village Way. The center is currently under construction and will provide Leland and Brunswick County residents with an 18,000 square foot space for art creation and appreciation that includes a dance studio, pottery studio and theater for live performances. The Leland Cultural Arts Center will not only provide a space for local area residents to create art, but there will be educational opportunities and a gallery in which to display their work.
888.371-2434
www.BrunswickForest.com