Brunswick Forest Homes: Modern and Efficient
September 20, 2021
ISWebmaster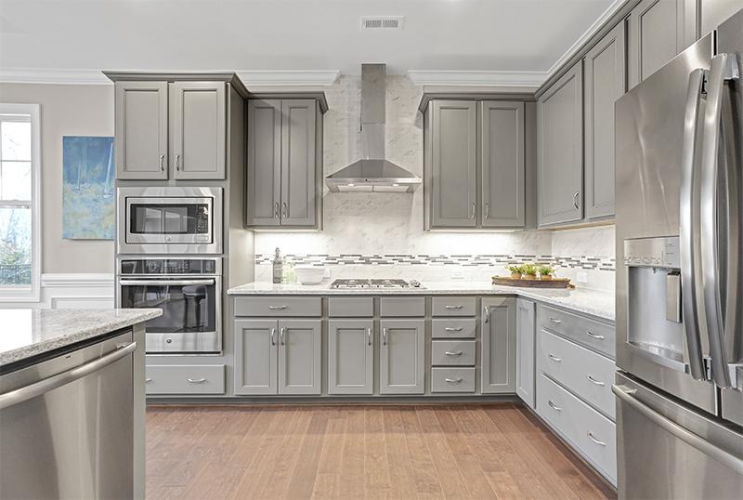 Real estate is a highly competitive industry. Builders are constantly trying to evolve their products. A modern home needs to be up to standard for prospective buyers in that they need to have advanced appliances, efficient energy usage, and be built to last. The homes created by our premier builders at Brunswick Forest construct something more than just a pretty façade.
Home sources like www.rent.com cite modern homes to be ones that have open spaces, lots of natural light, and uncluttered surfaces. Others like windermere.com point out concepts like eco-conscious building materials, energy efficiency, minimalism, and small but multifunctional spaces. In most cases, these options are what the current homeowner is looking for. More than anything else, you want a residence that's compatible with your lifestyle choices. The homes offered at Brunswick Forest are all of this and more.
Advanced and Sleek:
Many neighborhoods in our community feature sleek interior floor plans that make the most use of available space without feeling stuffy. Everything has a purpose from the kitchen to the master bath area. Sleekness can also refer to the actual lines and tools featured in vital areas of the home. Many models that we feature possess stainless steel appliances that look great, while getting the job done. Each floorplan from our builders is made to feel like a home that you can be proud of. Some of our other standard features involve gas fireplaces, screened-in porches, built-in cabinets, spa-style showers, and mudrooms leading from a spacious garage area. The rooms you see in our homes are designed to complement the building itself and become seamless in appearance.
Speaking of advanced technology our latest upcoming neighborhood, Heron Pointe, will feature homes with Smart Home Technology. Homes in this neighborhood will have standard features like doorbell cameras and smart security systems. This also allows you to control light systems, electronic door locks, and HVAC from anywhere on your smart device.
Green Building:
With so much construction and expansion taking place in real estate, it's important to consider how we impact our environment. While civil development companies help to contain construction zones, builders have begun to do their part in building homes that not only save you more money but also have a smaller footprint on nature. Being a community immersed in nature, Brunswick Forest's premier builders do their part in creating something you can feel good about living in.
Our builders are no stranger to offering homes with more energy-saving options. True Homes is one such group that has achieved numerous awards for its "Tru-Green" program. Items they use to increase efficiency include Freon-free air condition units, water consumption reducing faucets, low-maintenance sod, and progress energy lighting. An energy-efficient home helps to save money and reduce environmental impact.
The more options you have for an advanced and efficient home, the better opportunities to live your best life. Efficiency, versatility, modernization, and good looks are all part of what makes building at Brunswick Forest a wise investment for your dream home. For more information on how our community could be the one for you, be sure to contact our team at 833-497-1001.