Brokers and Resales at Brunswick Forest
September 15, 2020
ISWebmaster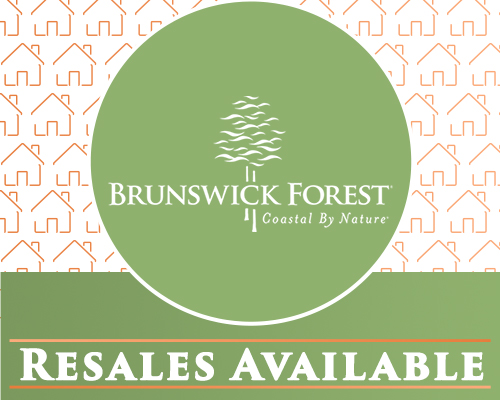 As a broker looking to achieve your goal of client satisfaction, the real estate agents at Brunswick Forest want you to know that they share those same ideals. Guiding a client in the right direction can make all the difference for them to enjoy their home buying experience, and this is exactly what Brunswick Forest aims to do.
So, what is the advantage of offering resale homes as an option to your client? It is all about giving them the power to buy a move-in ready home, one that has already been decked out with plenty of options. Also, most resale homes that have been lovingly re-sold might be a great option for those clients of yours who want a residence in a finished neighborhood without additional construction nearby. Fewer variables to think about means that your client can wholly dedicate their energy to other aspects of their new lifestyle, such as interior furnishings, finding new friends, and exploring their new community.
A resale home contains the same level of build quality as the rest of the homes in Brunswick Forest, and it is ideal for anyone looking to adopt a different lifestyle or downsize from their current home. The concept is simple, it allows you to purchase a home in your chosen style and avoid several steps in the building process. Resales can also offer a different price point, unique view, or style of living that is not currently offered in a newly constructed home. This is advantageous because it offers even more variety towards what your client may be looking for. The fact that Brunswick Forest has 10 premier building partners to choose from only reinforces this.
The real estate agents at Brunswick Forest want nothing more to make both you and your clients feel welcomed and have a stress-free experience. Resale homes are just another great option to have when deciding on where to settle down. So, let us get started! Contact them at 855.983.9579