BANDSHELL STRUCTURE JUST ONE MAJOR IMPROVEMENT TO DOWNTOWN WILMINGTON
March 13, 2016
Brunswick Forest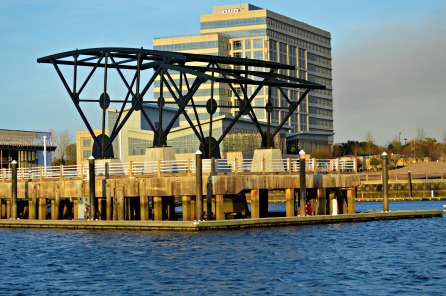 Recently, the metal framework for a large bandshell was installed at the new Port City Marina Pier 33, located on the Cape Fear River in downtown Wilmington. This new bandshell will be the focal point for concerts and events set to be held on the pier in the near future. Additions like the new marina and event pier are just a few of the many efforts that are being done in downtown Wilmington to improve the area for locals like the residents of Brunswick Forest!
NEW BANDSHELL AND EVENT PIER
The bandshell is part of Pier 33, a 27,000 square foot event pier at Port City Marina that will host live music and public and private events for up to 4,000 people. Two eateries will also be located on the Pier: Blackfin Ameripub and Vida Mexican Kitchen, and both will feature outdoor dining space.
RIVERWALK EXPANSION
Along with construction of the new Port City Marina, a waterfront park is planned for the new downtown riverfront area, and the iconic Riverwalk has been expanded north past the Convention Center to the marina and event pier.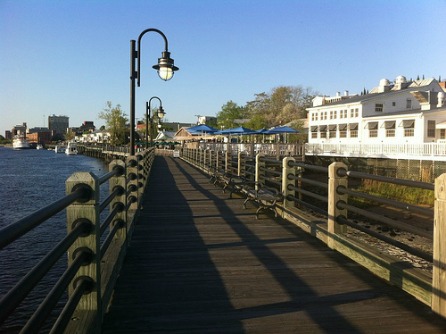 NEW BUSINESSES
Along with infrastructure improvement and expansion to parks and recreation, new businesses are constantly moving in to the downtown area. These include retail locations like Bloke and Outdoor Equipped, a new Courtyard by Marriot hotel and new restaurants like Flying Pi Kitchen which is located in the evolving North 4th Street district.
888.371.2434
www.BrunswickForest.com