2023 Cardboard Boat Regatta
April 24, 2023
ISWebmaster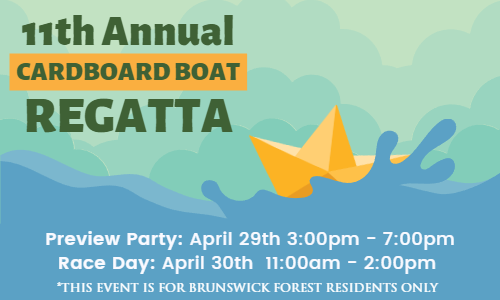 What do the The Henley Royal Regatta, The Head of the Charles, and the America Cup all have in common? We'll tell you: none of them are quite as epic (or fun) as Brunswick Forest's Cardboard Regatta. 
Taking place this year on April 30th (with a Preview Party on the 29th), the Brunswick Forest Cardboard Boat Regatta is an annual tradition of neighborly fun and engineering acuity. Residents representing individual neighborhoods will band together to build a homemade boat using nothing but everyday materials such as glue, tape, and cardboard. Competitors are not allowed to use any industrial-grade tools to build their watercraft.
What is a Regatta?
By definition, a "regatta" is a sporting event that consists of a series of boat or yacht races. The object of the Cardboard Boat Regatta is for residents to race their homemade boats across Hammock Lake and back again without their vessels falling apart or sinking. And don't forget–the only propulsion allowed are paddles and good old elbow grease.
The race course will begin at a designated start line just off the beach nearest Shelmore Way. From there, boats will make their way past two buoys and back to the beach. Because Brunswick Forest strongly believes in safety first, there is a safety boat ready for rescue and life jackets are required. 
If you've always prided yourself for your precision glue-gunning, this is your year to join a neighborhood team and compete for the most sea-/ Hammock-Lake-worthy vessel. Sink, swim, or finish the race, few things create a deeper neighborly bond than building a cardboard yacht (ok, let's be honest: dingy) and winning first prize. Or the prize for most team spirit or honorable mention for biggest splash. 
We believe in superlatives just as much as safety. Indeed, the race committee has been hard at work fundraising for the following prizes: People's choice, 1st Place Winner of the Race, Team Spirit, and Best in Show. 
Enjoying the Regatta
If spectator is more your speed, the Cardboard Boat Regatta offers plenty of music, food, drinks as you cheer on your neighbors who thought it would be a good idea to race across Hammock Lake in a cardboard boat. This year, a selection of food trucks will be serving up local cuisine: Fuzzy Peach, Webo's, and Beyond the Bayou will join us race day with Tasty Tee's and Jabbas for the Preview Party. 
The Cardboard Boat Regatta also coincides with an exciting weekend for the entire Cape Fear community–The Parade of Homes, which celebrates all things Cape Fear Living and includes two model homes from Brunswick Forest. It's also a great day to invite extended family and friends for an unforgettable afternoon in Brunswick Forest.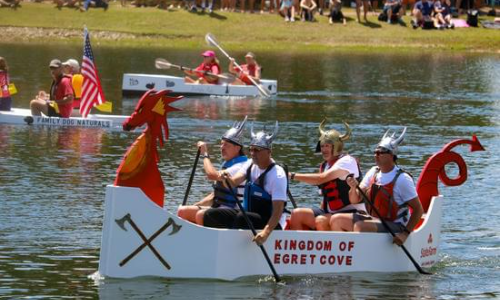 Who will sink? Who will swim? And who will get to the finish line before the water soaks through the cardboard? There's only one way to find out.
Schedule of Events:
Preview Party: April 29th 3:00pm-7:00pm @ Annsdale Park
Race Day: April 30th 11:00am-2:00PM @Hammock Lake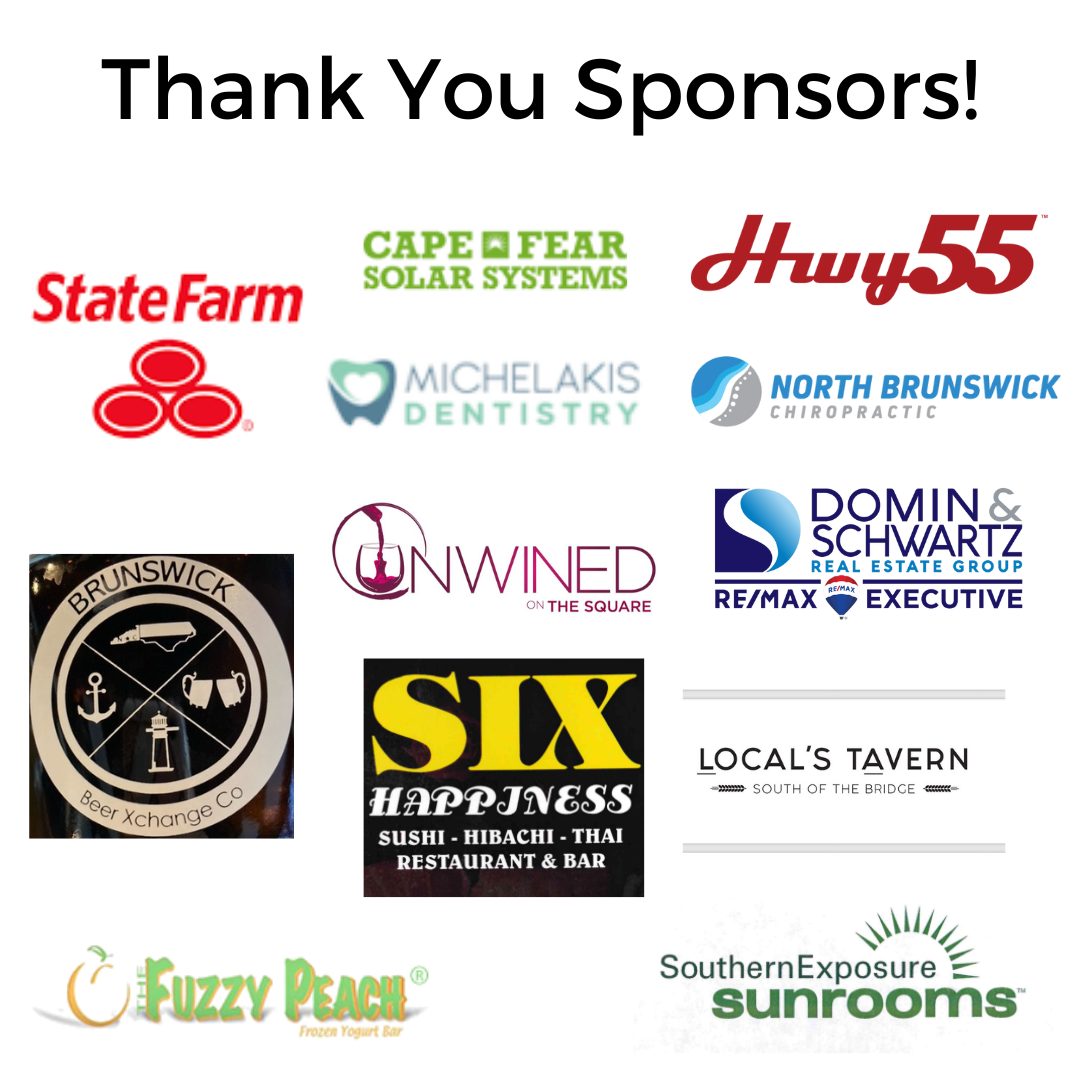 Give us a call at 866-832-1141 to learn more about all of Brunswick Forest's special traditions and community activities, or make an appointment online.