2014 IDEAL HOMES OF BRUNSWICK FOREST
March 27, 2014
Brunswick Forest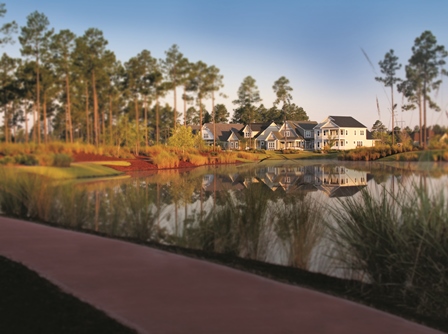 TWO IDEAL HOMES, ONE IDEAL COMMUNITY
This year ideal-LIVING magazine is upping the ante and bringing you not only one Ideal Home, but two! In 2014, ideal consumers will be able to get twice the ideas in one ideal community.
The Ideal Homes of Brunswick Forest are not only built by the best, Bill Clark Homes and Logan Homes, but they contain superior attributes and impressive design qualities only found in an Ideal Home. These homes, built in the coastal community of Brunswick Forest offer twice the beauty and double the pleasure in lakeside estate living in The Hammocks at Shelmore.
Brunswick Forest starts out with a prime location just 10 minutes from Historic Downtown Wilmington, NC set in 4,500 acres of pristine natural surroundings offering its residents distinctive real estate and a one-of-a-kind lifestyle. Parks, creeks, walking and biking trails and a wealth of other well-appointed amenities meet you in this master planned community where convenience and a coastal lifestyle combine seamlessly. Enjoy diverse real estate offerings such as Floridian style patio homes, Carolina bungalows, premiere golf course homes and the stunning lakeside estates where the 2014 Ideal Living Homes are nestled.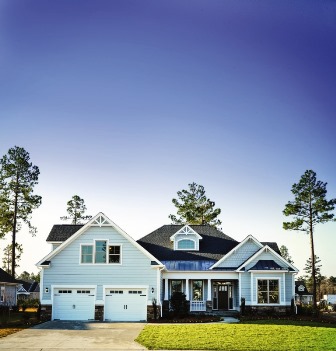 The Adelaide by Bill Clark Homes reaches the highest standards in quality home design. This stellar coastal inspired Ideal Home boasts an eye-catching exterior and a dream worthy interior with space, style and versatility. As one of Wilmington, NC's most esteemed builders, Bill Clark Homes has produce top-quality homes for over 30 years and the Adelaide is their latest example.
Take a tour of The Adelaide, 2014 Ideal Home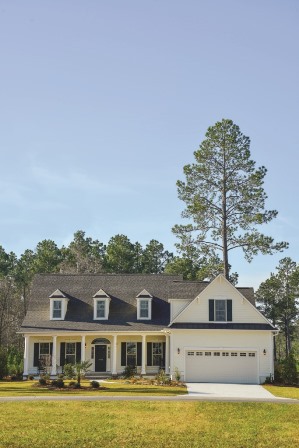 The Amelia II by Logan Homes is the epitome of coastal charm. This spectacular Ideal Home offers the absolute best in custom home features and unique design stylings. Logan Homes is not only one of Brunswick Forest's preferred builders but also a revered Wilmington, NC area builder known for their high quality homes and true craftsmanship, as you will find in the Amelia II.
Take a tour of The Amelia II, 2014 Ideal Home
Join us for the 2014 Ideal Home Grand Reveal taking place April 11th-13th. If you can't make the Grand Reveal, don't worry because these two beautiful homes will be open all year—call now to make your appointment!
888.371.2434
www.BrunswickForest.com