YOUR PERSONAL GUIDE TO BRUNSWICK FOREST
September 25, 2012
Brunswick Forest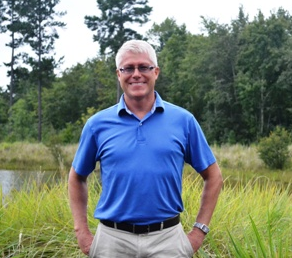 Hello! Welcome to Brunswick Forest, my name is Brian Galeucia and I would love to introduce myself as your Lifestyle Consultant. As your personal guide to the community, it would be my pleasure to answer any and all questions you may have. I look forward to helping you become a part of our growing family here at Brunswick Forest.
I am originally from Boston, Massachusetts where I lived most of my life until I moved to the South in 2005. There are great advantages to the Southern lifestyle…it's relaxed, taxes are low, and outdoor activities are appreciated year round. Living in the Wilmington area has allowed me to experience a rich cultural atmosphere that offers arts and entertainment, a great variety of recreational opportunities, live music, and of course, the beaches! Community involvement is also highly important to me and living in this area allows me endless opportunities to get involved with like minded individuals with diverse backgrounds.
I think you'll love our coastal community of Brunswick Forest and the quality of life it offers. Come take a dip in our pool, take swing at Cape Fear National, our 18-hole championship golf course, or socialize at our community functions. Whatever your pleasure, you are sure to find it here at Brunswick Forest.
I invite you to come experience our community first-hand. It is truly more than you can imagine.
I hope to see you soon!