YOUR CONNECTION TO LOCAL THEATERS
January 14, 2017
Katie McAlick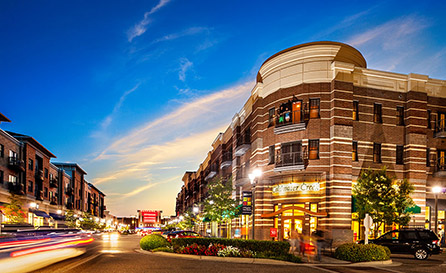 With the Golden Globe Awards announced and the Academy Awards just around the corner, catching some of the latest box office hits may be a little higher on your to-do list this season. Spend a night out at the movies with friends or an afternoon with the family. However you choose to spend your day, Brunswick Forest has the 411 on the local theaters playing all the latest and greatest must-see movies and even some of the classics!
If you're looking for shopping and restaurants during your trip to the movies, visit Mayfaire Town Center in Wilmington! With movie showings in IMAX and 3D, this Regal stadium offers the latest technology to give you the best movie experience.
Looking for special live events on the big screen? While they also show the latest movies, Carmike Theater in Wilmington hosts alternative programs like sporting events and special movie showings! Located just off Market Street, stop by for a movie after a day of errands!
If you missed that one movie you really wanted to see in theaters or you want to catch one of the Metropolitan Opera Live events, head over to the University of North Carolina, Wilmington's Lumina Theatre. This theater is located right on the college campus and offers unique television and movie showings of some of the most popular on-screen hits!
Coming soon for your viewing pleasure is the all-new Stone Theaters off of Independence Drive in Wilmington! The first installment of the new outdoor shopping development of Barclay Festival, this new cinema will be equipped with 14 screens paired with high-quality surround sound. Stay tuned as our team at Brunswick Forest keeps you connected on developments in local theater.
888.371.2434