Your Answers on Demand: Brunswick Forest's Live Chat
October 27, 2021
ISWebmaster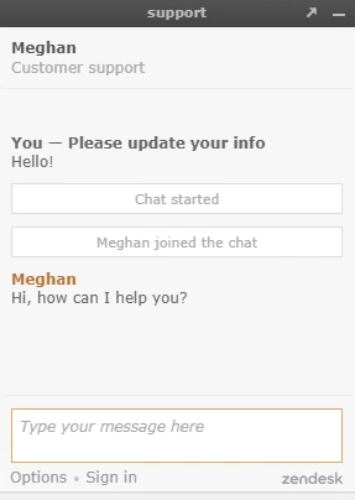 Have you ever had a moment where you were browsing a website online, learning everything you can about a master-planned community, and then thought to yourself: "I have a few questions?" Wouldn't it be great if you could talk to a live person and ask questions on demand without having to pick up the phone? When you visit brunswickforest.com, you get the benefit of having a live person answer your inquiries right then and there. Our live chat is an advantage that saves time and diminishes the stress of waiting for someone to get back to you.
One of the worst feelings when in the market for a home, is not being able to connect with someone who can answer your questions. And by "someone" we mean a live person who has the right resources to guide you in the right direction. At Brunswick Forest, we believe the most practical approach is also the most helpful to anyone interested in finding out more about our community. A real person who can help in real-time, gives any prospect a more pleasant experience.
Some other advantages for live chat include:
Improving customer support experience
Helping to reduce repetition and missed questions
Allows us to provide near-constant support for interested homeowners
The real purpose behind what makes our live chat service so invaluable is that interested homeowners can feel a sense of confidence in the information they receive. There's never any misinterpreted information because if you ever have a question about a specific floorplan, neighborhood, amenities, or information regarding Leland, Belville, and Wilmington, you can count on it being answered promptly and correctly. We also make sure any inquiries are then transferred to the correct individual who can further help you.
Sales operations manager, Meghan Owen, not only helps manage our agents but also oversees the live chat service for Brunswick Forest! Her job is to make sure that every aspiring homeowner is answered and put on the right path to find their dream home. Being part of such a personal process, even online, is extremely important. Often, one of the first impressions that people have with the Brunswick Forest team will come from how they are treated over our live chat. If you've been browsing our website for a while, you might see Meghan pop in through the chat box to make sure you are finding all the information you need! This is all a part of keeping the Brunswick Forest experience a pleasant one, from the discovery process to move-in day.
Be it online, or visiting our community through our Coastal Discovery Tour, our job is to make sure you feel like you're accommodated properly and feel welcome. If you ever have a question while browsing our site, be sure to contact Meghan through our live chat! Or you can also contact us by calling us at 833-497-1001.