Writers of the Forest
April 15, 2019
ISWebmaster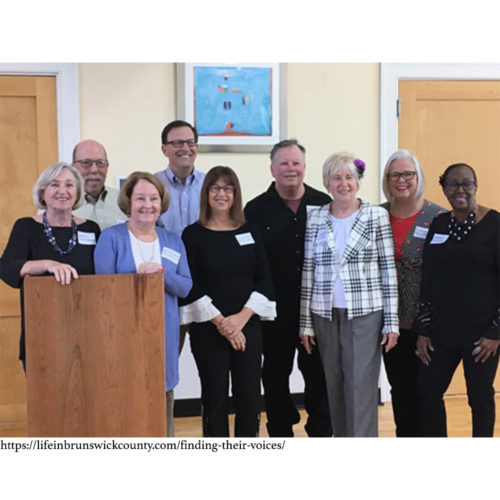 Brunswick Forest encourages residents to enjoy life with a variety of social outlets. There are many resident-sponsored groups and clubs where residents with common interests commune and share their passions. One such group is the Writers of the Forest, which has forged an undeniable creative impact for residents in our community.
In 2016, Lorraine Gillmore moved to Brunswick Forest from New England. She loved to write, more than anything, and wanted to create a group with those who shared her passion. Reaching out through social media, Lorraine quickly began to gather a following. Half a dozen writers eagerly joined. For two hours every week, they would all meet, and Lorraine would provide writing prompts to stimulate the twenty-minute writing session. Afterwards, they would share what they had written and supportively critique the work of their peers.
Lorraine, with the experience of publishing her own book, knew that supporting her fellow writers was pertinent for learning and the ability to progress in the skill of writing. In 2018, two more members joined the group, and together they decided their work was good enough to present to others. Almost 100 people came out to listen to their very first reading. People who attended all asked the same question, "Why isn't there a book available?"
It was then, the group decided that they really should publish their works in a book. Setting a deadline, the group gathered all the talent they could muster and made this idea a reality. The writer's group even got a volunteer to paint the book's cover!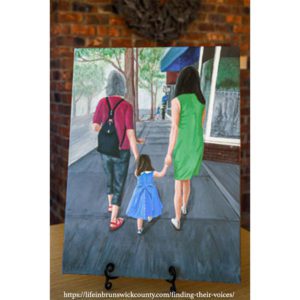 In October of 2018, all their hard work payed off when they finally published their book, It's All Relative(s). This book is a compilation of 37 short stories, told in a variety of styles and touches upon the themes of family and friendship. Like art of other forms, the process of weaving this quilt of short stories together has been a powerful and rewarding experience for the group. Themes such as family bonding, memories and humor are all elaborated upon to great effect.
Dedicated, passionate and hard-working members is what makes the Writers of the Forest such a success story. Group members have highlighted that they feel compelled to meet, driving each other to find their own unique voices. Together, the Writer's Group of Brunswick Forest has created something truly special.