Work Hard. Play Hard: Labor Day Activities
August 30, 2019
ISWebmaster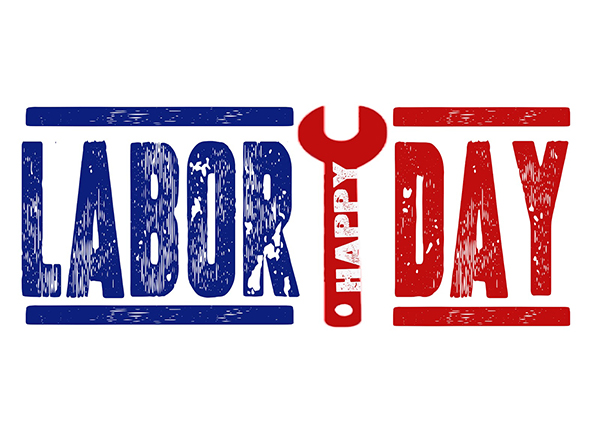 While there are not a ton of Labor Day specific events or festivals happening this weekend, there are some fun activities you can participate in. Let's be honest, most of us will be at the beach, on the boat or at home watching the designated griller with hungry eyes, anyway!
At Brunswick Forest, there is always a great emphasis placed on having an active lifestyle. The Wilmington area is full of great activities to participate in, from outdoor concerts and festivals to shows at Thalian Hall. Being immersed in local activities is not only a great way to get into the culture of Southeastern North Carolina, but also get the most out of your coastal lifestyle. Labor Day is a great day to take a few moments to enjoy your surroundings. Here are some of the upcoming events in our local area.
Oak Island Farmer's & Artesian Market
September 2nd
8am – 1pm
Middleton Park, Oak Island, 4700 East Oak Drive, 28465
Free to attend
What's better than helping grow your local economy by purchasing local produce and crafts? Being able to do it near pristine oceanfront views, of course! The Oak Island Farmer's Market allows you to browse and buy local goods amongst a charming backdrop. Homemade jams, cakes, fruits, vegetables, furniture, jewelry and other great items will be available for purchase. It's a great way to spend a Labor Day, especially since Oak Island is only minutes from Brunswick Forest. You'll find this event taking place in the soccer fields located behind Town Hall. This will be the final opportunity for visiting this Farmer's Market for the year. Hurry on by to see the best Oak Island has to offer!
September 1st– 2nd
Pinpoint Restaurant
114 Market Street, Wilmington, NC, 28401
Pinpoint hours are Monday, Wednesday and Thursday 5:30pm -10pm, Friday and Saturday 5:30pm – 10pm, Sunday 10:30am – 2pm, 5:30pm – 9pm
Free to attend
There will be an ongoing art show at Pinpoint Restaurant in downtown Wilmington through this Labor Day weekend. The name of this gallery is Twenty-Two by Thirty: From the Flat Files of Gayle Tustin and will feature a selection of Gayle's mixed media artwork. The pieces are displayed in a 22 x 30 presentation, and you can browse them in the comfortable restaurant space that serves great food rooted in tradition. The fare at Pinpoint Restaurant features a lot of local items from farmers and fisherman. Dine, drink and browse at this relaxing experience.
September 2nd – 4th
7:00 pm
Thalian Hall, 310 Chestnut Street, Wilmington, NC 28401
$8.00 per ticket
For those looking to spend their Labor Day by taking in a film amongst a classic atmosphere, the historic Thalian Hall in downtown Wilmington is just the place to do it! This gorgeous theatre is well known throughout Southeastern North Carolina for its lavish stage productions. Thalian Hall is having a special screening of Wild Rose, a film about a young Scottish woman who dreams of becoming a country-music star.
Sip and Paint Session
September 2nd
3pm – 5pm
Wine & Design, 1319 Military Cutoff Road, 28405
Price is $37.00
Tap into your inner artist with this fun event. It's painting but with a refreshing twist! Here, you can experience the joy of painting accompanied by artist Chelsea Ross for a two-hour long session. Enjoy sipping on wine and other alcoholic beverages! So, bring your own provisions and take a seat. Unleash the artist inside you that's been dying to get out! No official artist experience is required for this event, all you need to do is have an open mind while enjoying great drinks in fabulous company.