What's Going On This Weekend? 8/24-8/26
August 23, 2018
Beth Burgee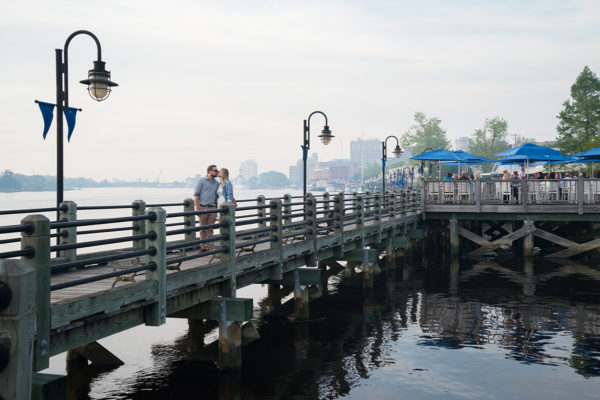 While many sigh at the sight of late August coming up on our calendars, our area stays lively and bustling with events and entertainment to keep everyone happy through the end of the summer months. Our local event calendars are still filled with activities that appeal to both locals and visitors and will keep everyone busy through as we move through the dog days of summer.
Friday – August 24th
Downtown Sundown Concert Series:
Featuring: Abbey Road Live – a Beatles tribute band
6:30pm-10:00pm
Free Event
The 13th Annual Downtown Sundown Concert Series takes place in Riverfront Park in downtown Wilmington every Friday through August 31st. Beer,wine and food are available for purchase. If you'd like to purchase beer or wine, you must buy a $1 wristband upon entry.
4th Friday Gallery Night:
6:00-9:00pm
Free Event
"The Arts Council of Wilmington and New Hanover County presents 4th Friday Gallery Night, a monthly self-guided tour of galleries, studios and art spaces featuring exhibitions of various artistic genres including oils, acrylics, watercolors, pastels, photography, glass, metals, wood, ceramics, mixed media and more. 4th Fridays also include opening receptions, artist discussions, demonstrations, live music, wine, food and other art-related activities."
Participating venues include Aces Gallery, Acme Art Studios, The Art Factory, Art in Bloom Gallery, The Golden Gallery, The ArtWorks, New Elements Gallery, Port City Pottery & Fine Crafts, Expo  216, Flytrap Brewery, River to Sea Gallery, The WHQR Gallery, Crescent Moon, and The Daniels Gallery.
Saturday – August 25th
4th Annual Open House at the Leland Cultural Arts Center:
10:00am-2:00pm
Free Entry
The Leland Cultural Arts Center is a vibrant hub for the arts located less than a mile away from the entrance of Brunswick Forest. This Saturday, LCAC is hosting their 4th Annual Open House. The event features hands-on demonstrations, activities for kids, a food truck and more!
Riverfront Farmers' Market:
8:00am-1:00pm
Free Event
Downtown Wilmington's open-air market is held along the beautiful Cape Fear River and takes place every Saturday through November 17th. Located along the first block of North Water Street, this market brings together local growers, producers and artisans to offer the community a large variety of produce and products throughout the season.
Port City Marina presents KC and the Sunshine Band:
7:00pm-11:00pm
Tickets: $40-$50
Pier 33 Entertainment presents KC and the Sunshine Band in concert this Saturday at the Port City Marina. One of the newest additions to downtown ILM, Port City Marina is a protected, deep water, full-service marina with over 200 state-of-the-art floating concrete wet slips. The Pier 33 Entertainment Venue is  located at the marina and offers a waterfront location that is perfect for a sunset concert.
Sunday – August 26th
Full Moon Cruise with Wilmington Water Tours:
7:00pm-9:00pm
Tickets: $27
Your sharpened senses clear your thoughts as you glide along the gently lit waterfront on this Wilmington boat tour. Under the enchantment of the full moon and musical stylings of various local musicians, have no fear as we cruise the Cape Fear River on this two-hour excursion.
Historic Downtown Artisan Market:
10:00am-3:00pm
Free Event
The Historic Downtown Marketplace features over 30 rotating artists including painters, illustrators, woodworkers, metal workers, and more. The market meets every Sunday through October 28th in Riverfront Park.
www.BrunswickForest.com
866-831-8289