WE'RE HEADING TO A TOWN NEAR YOU!
August 15, 2017
Beth Burgee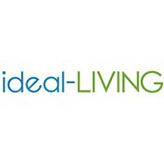 Mark your calendars because Brunswick Forest is heading to a town near you!
Have you heard of the Ideal Living Resort and Retirement Expos?!  If you are considering a move south, attending one of these expos just could change the way you live!  Pencil these dates in…
If you want a FREE ticket to one of these expos, give our Brunswick Forest team a call – 888.371.2434 – and we will reserve a spot for you on the list!
Also, we will be heading to the Wilmington Boat Show – September 8-10, so swing by and learn more about our amenity-rich lifestyle full of on-water activities like fishing, kayaking, canoeing and stand-up paddleboarding!
www.brunswickforest.com
888.371.2434