WATER, WATER EVERYWHERE
September 7, 2017
Beth Burgee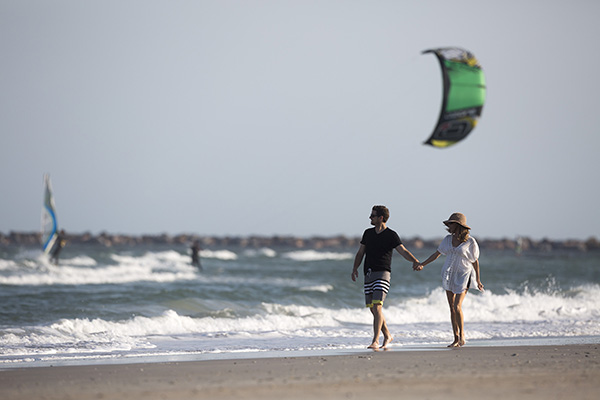 If living near the water is your desire, the Wilmington area is perfect for you!!  Wilmington, NC is nestled next to the Atlantic Ocean with the Intracoastal Waterway flowing through it and the Cape Fear River rolling adjacent to the city.
When taking in the beaches of Wilmington afforded by the Great Atlantic, endless water activities await.  For those adventurous spirits, you can take up kiteboarding, parasailing, surfing or paddle boarding.  However, the beach calls you even if you just wish to take in the sea breezes, cast a line, stroll the sandy shores or dip your toes in the water.
Once you've had your fill of the beach (if that's possible), spend some time on the Intracoastal.  Take your family tubing or water skiing; read a book on the dock; or enjoy a sunset cruise on the smooth waters of the Intracoastal Waterway.
Should you desire to canoe or kayak, make your way to the Cape Fear River.  The river offers boundless opportunities for enjoying activities on the water.  Boat your way through the winding estuaries of the Cape Fear River.  A new path awaits you every day.  Instead of heading out on the Cape Fear, make your way to Historic Downtown Wilmington for a stroll or dinner on the Riverwalk.
With water everywhere you turn, living the coastal lifestyle you've always dreamed of is easy in the Wilmington, NC area.
Learn more about Wilmington, NC and the award-winning community of Brunswick Forest.
888.371.2434