WALKABILITY INCREASES HOME VALUES IN BRUNSWICK FOREST
August 16, 2016
Brunswick Forest
According to RealtorMag, the official magazine of the National Association of Realtors, walkability of the surrounding area is a key factor in increasing the value of a home. In general, homes that are within an easy walking distance to shopping, parks and other amenities like the homes in Brunswick Forest, are valued higher compared to homes that are not.
MORE THAN 100 MILES OF WALKING TRAILS
Brunswick Forest has more than 100 miles of walking, biking and nature trails for residents' enjoyment. These trails weave through all the neighborhoods in the community, making access to walking convenient for all residents. The walking trails not only connect one neighborhood to another, but also give residents access to the community amenities like the Community Commons meeting space, tennis and pickleball courts, 18-hole championship golf course, Fitness and Wellness Center, and three community pools. Plenty of walking trails is great news for your four-legged family members too! Brunswick Forest is very dog-friendly, and has a huge community dog park with separate play sections for large and small dogs.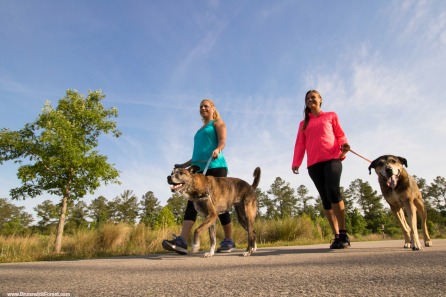 EASY ACCESS TO SHOPPING, DINING AND MEDICAL SERVICES
Brunswick Forest also has a 160-acre commercial town center that includes shopping, dining and medical services—all just a short walk from homes in the community. Residents can walk to dine in restaurants like Pizzetta's, The Joyce, Bessie Burger, and Flights, or grocery shop at Lowes Foods and stroll home with family or friends.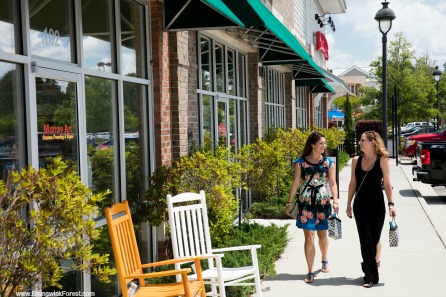 888.371.2434
www.BrunswickForest.com