VISIT THE NEARBY DAYS AT THE DOCKS FESTIVAL
April 23, 2016
Brunswick Forest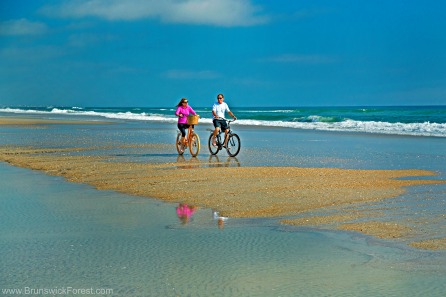 There are plenty of reasons why coastal North Carolina is one of the nation's most popular vacation and relocation destinations! In addition to the low cost of living, and prime location on the East Coast, residents of the beautiful community of Brunswick Forest enjoy area festivals all year long thanks to the mild climate and the festive spirit that permeates the region. When you choose to purchase a home in Brunswick Forest, you can take part in area festivals and events like the Days at the Docks Festival, which kicks off the summer season in nearby Holden Beach, North Carolina.
FUN FOR THE ENTIRE FAMILY AT ONE OF THE AREA'S MANY BEAUTIFUL BEACHES
More than 30 arts and crafts vendors will take part in the festival, which will include free activities for attendees of all ages. Enjoy two days of live music and entertainment as well as a horseshoe tournament. Holden Beach is just one of the area's beautiful beaches and is located just 30 minutes from Brunswick Forest. Here, residents can enjoy eight miles of pristine, sandy beachfront in a family-friendly atmosphere.
CARDBOARD BOX PADDLE RACE
One of the highlights of the Days at the Docks Festival is the cardboard box paddle race which is very similar to Brunswick Forest's annual Cardboard Boat Regatta. This year, Brunswick Forest's premier summer time water event will take place June 4th from 11 am until 2 pm as part of Brunswick Forest's Sail In to Summer event weekend.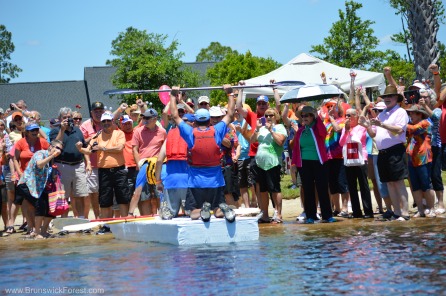 BOPPLE RACE
Another main event during the Days at the Docks Festival is the Bopple Race, where participants buy bopples, or numbered apples, that are dropped from the Holden Beach Bridge. The apples float down the Intracoastal Waterway, and the owner of the first bopple to cross the finish line wins a prize!
888.371.2434
www.BrunswickForest.com