Upcoming May Events for 2022
May 11, 2022
ISWebmaster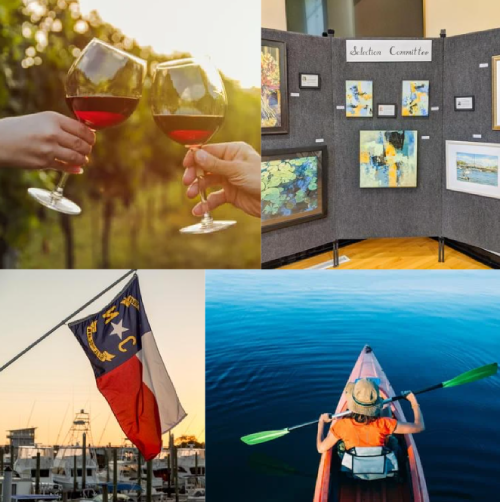 Warm weather fun is back in full swing down here in Southeastern North Carolina. Everyone is looking to get back into traveling, going to the beach, viewing outdoor concerts, and enjoying the coastal side of life again. And likewise, there are a lot of great events in May for this year. From wine tastings to art shows, you will want to mark your calendar for these upcoming events!
"It's ALL Art" Art Exhibition Hosted by The Art League of Leland:
Hosted at: The Brunswick Forest Fitness and Wellness Center
May 14th: 9 am – 4 pm, and May 15th: 10 am – 3 pm
The greater Wilmington area is rich with art and talented artists. These creative individuals can capture people, places, memories, and the world around them in unique forms. The Art League of Leland provides one of the largest coalitions of local artists in the Southeast, and they're holding an incredible art exhibition and sale right here at Brunswick Forest.
One of the largest events of the year in our community, there will be over 60 artists displaying over 160 hand-crafted pieces that you can purchase right on the spot. These pieces include watercolors, oil and acrylic paintings, woodcarving, fiber, glass, and other forms of mixed media.
This is an excellent two-day event that you certainly don't want to miss. Be sure to stop by, support local artisans, and get the opportunity to purchase some great art!
Moore's Creek Kayaking Adventure:
Hosted at Moore's Creek by Mahanaim Adventures
May 21st
Moore's Creek provides Canoers and Kayakers with a breathtaking opportunity to get some exercise and enjoy nature. Brunswick Forest will be holding a special "resident event" in the middle of the month to take you on a waterborne adventure. Chartered by local guides from Mahanaim Adventures, this will be a half-day trip to remember. So, grab your paddles, your life jackets, and maybe a neighbor or two, and get ready for a day cruising on the water alongside gorgeous scenic vistas. You can contact our Fitness and Wellness Center for more information!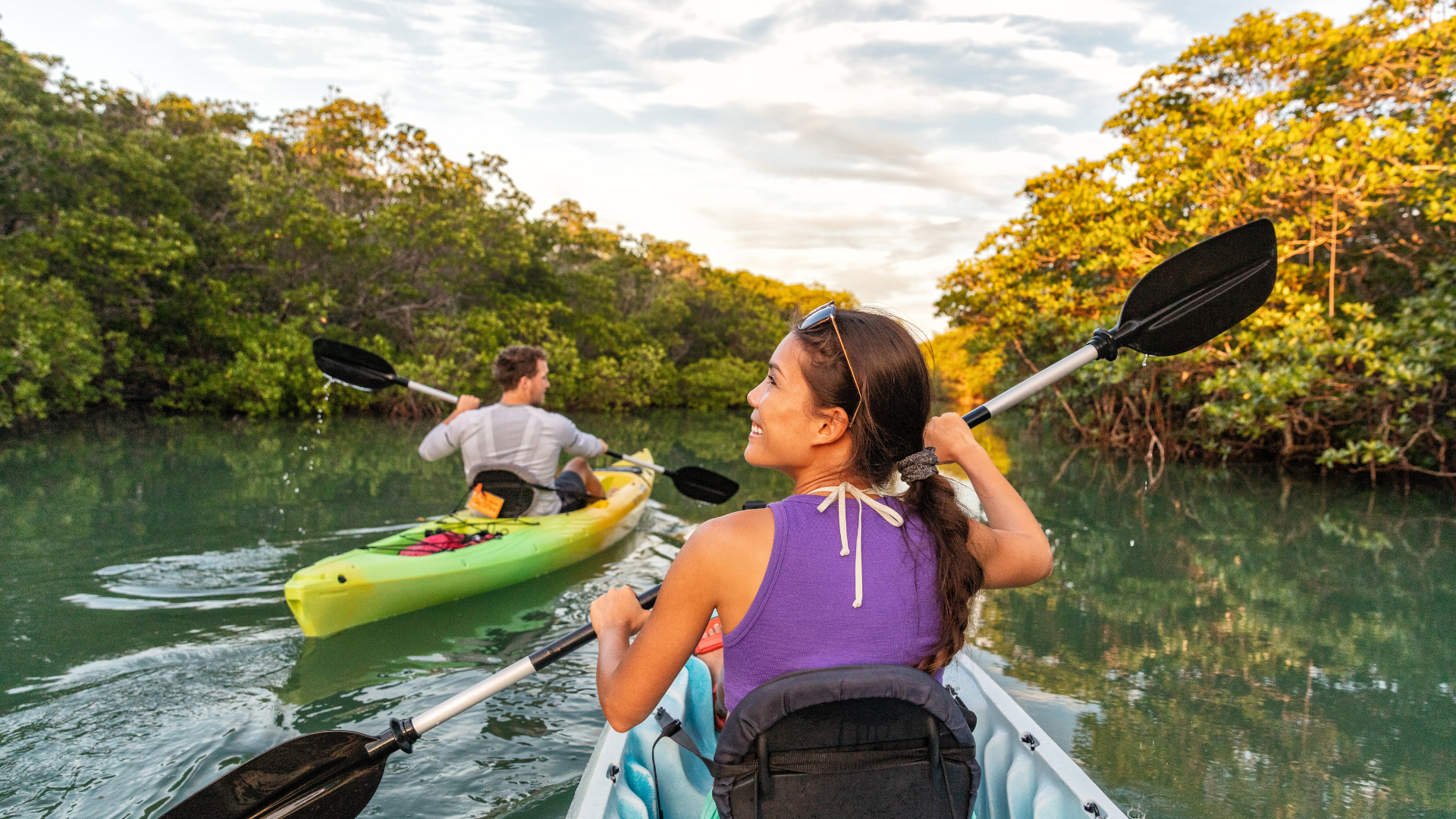 Hosted at 110 Dock Street
May 21st at 8 am
Looking for farm fresh produce and local goods? Then you certainly want to check out the Riverfront Farmer's Market. Taking place under the memorial bridge at Waterline Brewing Company, the Riverfront Farmer's Market offers a tantalizing variety of fruits, vegetables, sweets, baked goods, and other offerings. Whether you want fresh eggs for the breakfast table or something sweet for later, you can't get fresher than supporting your local producers.
Music By the Pool with Port City Shakedown
Hosted at Brunswick Forest Fitness and Wellness Center
May 28th 2 pm to 5 pm
Grab your swim trucks, because Memorial Day weekend is going to be a splashing good time here at Brunswick Forest. What better way to kick off the unofficial start to the summer season than with some music by the pool at the Fitness and Wellness Center. Brunswick Forest provides you with a massive salt-water pool for fun in the sun, and local band Port City Shakedown will bring along the tunes for your listening pleasure! A cool dip in the pool under the Carolina blue sky and summer just around the corner, what could be a better weekend than that? Be sure to reserve your spot on the deck chairs and make yourself comfy, because this is sure to be a wonderful time.