United Airlines Adds New Flights out of ILM
April 10, 2018
Beth Burgee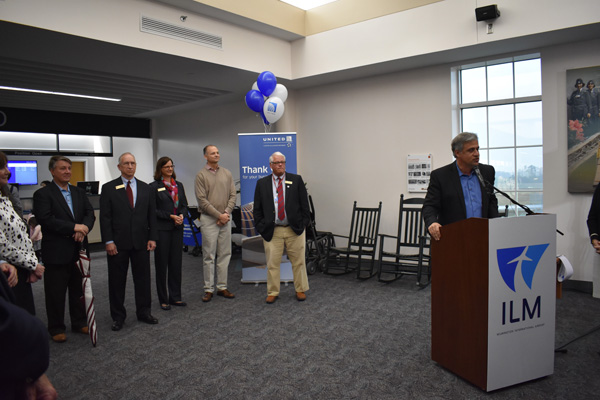 United Airlines watched it's first non-stop flight take off from Wilmington International Airport on Monday morning.
The airline will service two non-stop routes between ILM and Chicago O'Hare and between ILM and Dulles/Washington DC area. The addition of these two direct flights will benefit a broad segment of travelers and has been much anticipated by business travelers, residents to the greater Cape Fear region and those visiting our area.
According to a statement from ILM, Chicago O'Hare has consistently ranked as a top destination for those that fly out of the Wilmington airport and offers a convenient connection to those travelling to the west coast and internationally. With 80 connecting markets beyond Chicago, ORD was an obvious addition to ILM's expansion efforts.
Washington Dulles adds a quick and convenient flight to Washington, DC and the Northern Virginia region. Also an international hub, IAD will offer travelers 66 additional connecting markets beyond IAD.
Wilmington International Airport is the fifth largest airport in North Carolina and serves southeastern North Carolina with commercial air service on Delta, American Airlines and the newly added United Airlines. ILM welcomes nearly 820,000 passengers annually and plans to exceed these numbers with the addition of United Airlines.
19790
false
true
true
false
true
true
false
auto
false
ease-in-out
300
auto
false
0
true
false
%curr% of %total%
866-831-8289