TRY ON THE BRUNSWICK FOREST LIFESTYLE
June 21, 2017
Beth Burgee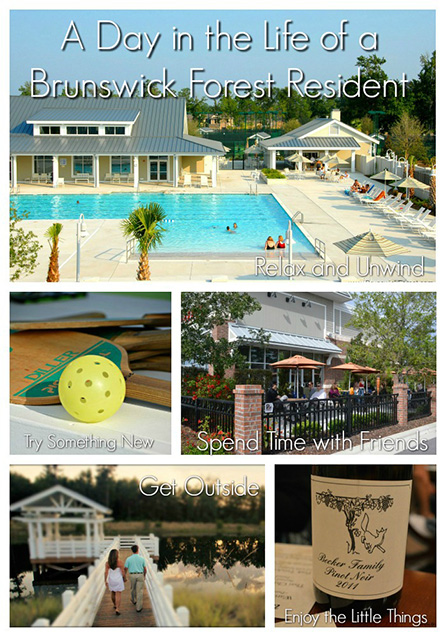 Making the decision to move is not an easy one…it can be exciting, but daunting at the same time!!  Here at Brunswick Forest we try to take the stress out of the decision, by letting you try on our lifestyle before ever making the move!
If you're looking to dive into the lifestyle head first and see what daily life is like at Brunswick Forest, try our 3 day-2 night Coastal Discovery Package.  We will set you up with accommodations onsite or in a nearby luxury hotel.  Your visit will include a personalized tour of Brunswick Forest geared towards homes that best fit your family's needs.  You will also receive a full-access pass to all of our first-class amenities including our 18,000 square foot Fitness and Wellness Center and our award-winning Cape Fear National. Lastly, we will set you up with passes to area attractions so you can experience not only the community of Brunswick Forest, but our surrounding area!
If you just want to dip your toes in the Brunswick Forest lifestyle, our Tour & Tee (or Tea) Package may be the way to go.  On this package, you can still experience Brunswick Forest first-hand as our team will customize your tour to focus on the homes that work best for you.  Then, you we will set you up with a round of golf or lunch at Cape Fear National, whichever you prefer!
Lastly if you just want to see the variety of homes Brunswick Forest has to offer, we have model homes open daily and a knowledgeable staff ready and willing to show you around!
However we can help make the moving decision an easy one, we are here to do so!   Give us a call today -888.371.2434- and we will be happy to set you up with the package you feel best suits your needs.
www.brunswickforest.com
888.371.2434