Truist Financial at The Villages
March 31, 2022
ISWebmaster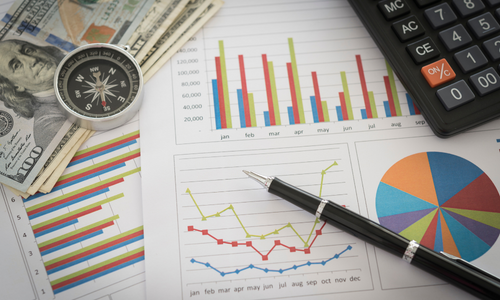 A Bank Ready to Serve
BB&T Bank, which has served Brunswick Forest residents for years, has recently changed to Truist Financial! The team at Truist Financial in The Villages Town Center is ready to make your banking headache free.
A Heritage of Financial Experience
Founded in 1872, Truist Financial has dedicated themselves to building a customer-centered culture. Their goal is to be driven by the purpose of helping to build better lives and better communities. They are experienced in a variety of fields such as personal banking, small businesses, wealth, and corporate banking. Their team knows how to guide you towards making the right choice for your finances. Regardless of if you're taking out a loan for your recent move to North Carolina or moving money from one account to another, Truist has your back.
Convenient Location with a Great Team
One advantage of being a Brunswick Forest resident, is knowing you have easy access to daily essentials like medical practitioners and grocery shopping. Having one of the top banks in the nation right down the road from your home is a comforting feeling. It gets even better knowing that Truist has a team that will stick by your side and help you to understand the best strategy to solidify your financial security. You have easy access to several Truist Branch associates that are ready to assist clients with their business/personal banking needs, safety deposit boxes, merchant services, car loans, home equity lines of credit as well as specialty private banking.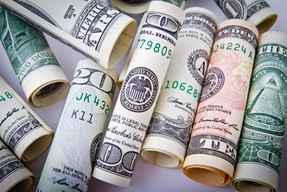 Tara Honeycutt and Terri Butts are Here to Help
Two of the agents that work directly with residents here in our community are Tara Honeycutt and Terri Butts. Their goal is to help build you a better life by offering professional guidance on home financing. When you meet with Tara or Terri, one of the first things they may tell you is that there's no "one size fits all" plan. Financial advice should be based upon your individual needs.
Both agents also have deep emotional ties to this area. Tara & Terri both purchased vacation homes in the area before either of them ever moved to the coast on a permanent basis. Over the years, they each enjoyed lots of summer vacations at the Brunswick County beaches and quickly fell in love with the quaintness of the local communities. Tara and Terri's passion is helping clients achieve their dream of homeownership. Whether the client is purchasing their 1st home, 2nd home or vacation home or investment property, the journey of aiding others in the mortgage process is rewarding to them.
Tara and Terri also enjoy working with the residents here at our community. "We know that clients relocating to the area have many options to consider with a vast array of neighborhoods available and even different coastal towns and cities. It's nice to work with any new Brunswick Forest residents and then get referrals from them of other friends and family that love the community so much, that they decide to buy a new home in Brunswick Forest too," they said.
Peace of Mind Goes a Long Way
"Truist is your local community bank and next-door neighbor. We offer a one stop shop for all Brunswick Forest residents and their financial needs. You will find that our teammates offer personal service, attention to detail, comprehensive financial solutions and will work hard to ensure client satisfaction in all our interactions."
Having peace of mind and knowing you're provided for is an important step to living a stress-free lifestyle. If you're looking to have financial experts and safe banking just a stone's throw from your home, then you can count on Tara, Terri, and the team at Truist Financial to be there for you.