TRANQUIL TOUCH MASSAGE THERAPY AT BRUNSWICK FOREST
November 1, 2014
Brunswick Forest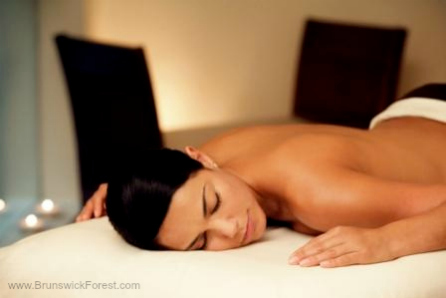 Located in the Brunswick Forest Fitness and Wellness Center, Tranquil Touch offers residents affordable, luxurious massage therapy, reflexology and energy modality treatments in a location just minutes from their home! Tranquil Touch is a member of the American Massage Therapy Association (AMTA) and employs massage therapists trained in a variety of massage treatments and styles.
TRANQUIL TOUCH SERVICES
At Tranquil Touch, Brunswick Forest residents can receive treatments in massage, bodywork and reflexology. Their team of qualified therapists are trained in hot stone massage, hot reflexology, vacu-therapy, magnetic acupressure and suction-cupping (MASC) and full body contouring. Residents interested in helping improve lymph flow, detoxing and improving the appearance of their skin on their face can try their full face lift and drainage treatment. Having sinus problems? Try Tranquil Touch's ear candling treatment to help clear wax and debris and relieve pressure behind the eardrum.
AVAILABILITY, PRICES AND PACKAGES
Tranquil Touch offers several packages for residents who would like multiple treatments. See their website for more information on packages and pricing. Tranquil Touch is proud to exclusively serve the residents of Brunswick Forest, their family members and registered guests.
Photo by Grand Velas Puerto Vallarta / CCBY
888.371.2434
www.BrunswickForest.com