Toys for Tots 2019
December 11, 2019
ISWebmaster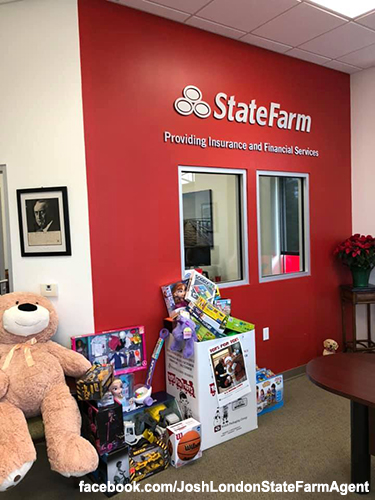 'Tis the season for giving. The United States Marine Corps has served our country valiantly through many conflicts over the years, but they also do a lot to help us here at home! Every year, the Marine Corps League Cape Fear Detachment goes above and beyond to help needy children in our local areas. As involved members of the greater Wilmington community, Brunswick Forest encourages you to open your heart this year and make a child's Christmas meaningful.
The charity we are talking about is none other than the famous Toys for Tots drive, which has been led by the Marine Corps League in Wilmington since 2008. Every year in the New Hanover County and Brunswick County areas, many kids are left without a special gift to open under their trees. Their families might be in circumstances where affording new toys is out of the question. The basic mission of the Marine Toys for Tots Program is to collect new, unwrapped toys from across the local area, and then distribute those toys to the families who need it the most. Since it started in 1947, Toys for Tots has distributed 566 million toys and supported 258 million children across the country. Just last year, the Wilmington, NC branch of Toys for Tots distributed nearly 30,000 toys to kids in our local area! Santa and the United States Marines need your help again this holiday season to keep this tradition of giving going!
Each year, people across the greater Wilmington area can be seen making generous donations for Toys for Tots. But how exactly did the tradition start? After the second World War, Major Bill Hendricks of the United States Marine Corps Reserve was preparing for the holidays with his wife Diane Hendricks. Diane had created a few handcrafted dolls for children in need and asked her husband to donate the dolls to an organization that would ensure the dolls would reach the children. When he returned later to say he couldn't find such an organization, Diana simply said "then make one!" Major Hendricks did just that, distributing 5,000 toys in 1947 with the Marines in his unit. After seeing how successful the program was, Toys for Tots was accepted as a national community action program in 1948. The first official logo for the program was created by none other than Walt Disney himself, who was a friend of Major Hendricks. Over the years, Toys for Tots has garnered attention for many people around the country, bringing hope and Christmas cheer when it is needed most.
In Southeastern North Carolina, Toys for Tots helps bring toys and joy throughout the area. If you are looking to donate this year, be sure to look for the Toys for Tots donation boxes which can be found in a variety of locations. You can even donate a toy online if you prefer! Find out more information here at:  https://wilmington-nc.toysfortots.org/local-coordinator-sites/lco-sites/default.aspx?nPageID=100&nPreviewInd=200
In addition, Josh London of State Farm Insurance will have a Toys for Tots box set up at their location in The Villages Town Center until December 14th!