TOUR THE WILMINGTON AREA BY KAYAK WITH MAHANAIM ADVENTURES
April 3, 2016
Brunswick Forest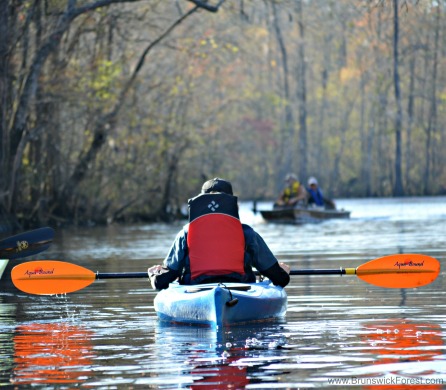 Brunswick Forest is proud to have a partnership with local kayak and canoe adventure company, Mahanaim Adventures to provide kayak excursions for community residents. Mahanaim Adventures is a family-owned and operated company who provides all the necessary equipment for residents to be able to experience educational and fun kayak tours. Mahanaim owner, Don Harty and his family have a deep love for the area's natural beauty and take pride in sharing that love and appreciation with others.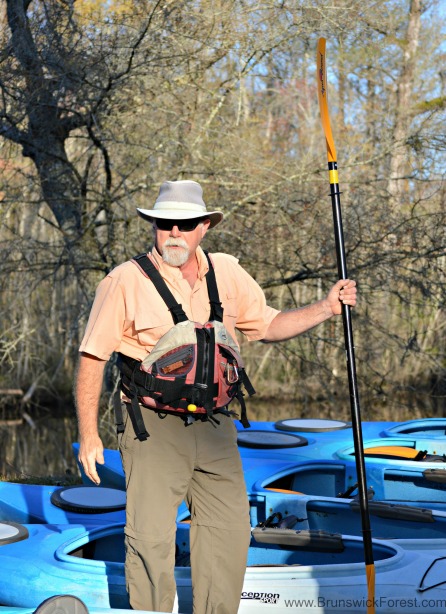 TOWN CREEK EXCURSION
Recently, Mahanaim teamed up with Jill Peleuses of Wild Bird and Garden in Wilmington to give residents a tour of Town Creek at Brunswick Forest. During the tour, Jill and Don pointed out some of the unique wildlife and habitat features that residents can explore right within the community. Town Creek, a blackwater stream, is home to a variety of wildlife species including great blue herons, red-shouldered hawks and yellowbelly slider turtles. The Town Creek Excursion began at the kayak and canoe launch located within Brunswick Forest, and included a brief bird-watching hike at a Cape Fear River Watch campsite located a short paddle away from the community.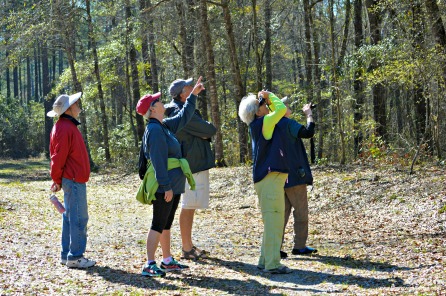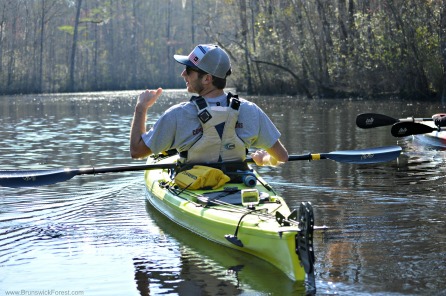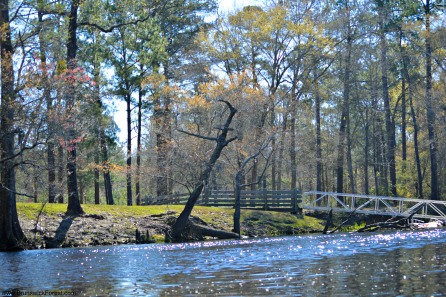 Upcoming Excursions Brunswick Forest residents should keep an eye out for information on an upcoming Mahanaim Adventures excursion to Shark's Tooth Island. Located on the Cape Fear River, Shark's Tooth Island is the perfect excursion destination for small groups who are interested in not just kayaking and taking in the beauty of nature, but also learning a bit about the natural history of the area. Often found along the shore of the island are prehistoric shark's teeth and fossils; and tour participants will be given an opportunity to search the river banks for these and other natural treasures.
888.371.2434
www.BrunswickForest.com