Three Ways to Buy at Brunswick Forest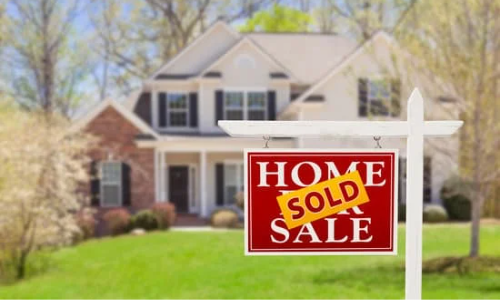 The Southeastern lifestyle is known for being laid back, and many have found themselves aspiring to make the move to Coastal North Carolina. The natural beauty of the Cape Fear region and preservation of the warm community atmosphere has made this area particularly exclusive.
As of March 2023, Brunswick Forest is one of the few master-planned communities with current inventory in the region. Maybe you are ready to wake up to the blue heron's cry tomorrow or maybe you are imagining waves a little more down the line. Either way, now is the time to invest in your life on the shore. 
With three unique ways to buy, Brunswick Forest makes buying coastal real estate just as easy going as coastal culture. 
Move-in Ready Homes
Move-in ready homes are the height of relaxation. Brunswick Forest's team of select builders have designed luxurious homes with architectural and structural integrity for the coast. Coupled with a network of 100 miles of walking and biking trails, pools for all seasons, and ample opportunities for boating and golf, many buyers don't want to wait to move to this coastal community. 
Fortunately, these turnkey homes are built with attention to every detail, keeping the homeowner in mind, to allow buyers a streamlined experience and the ability to focus on what they love most: those salty breezes and mornings on the green.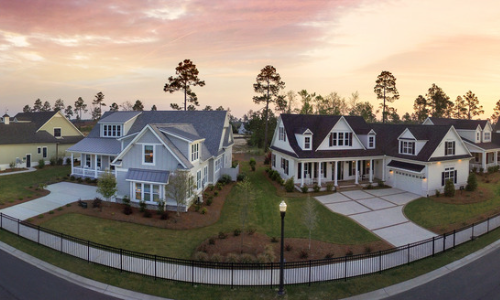 Customizable Land and Home Packages 
If you already have your coastal home curated down to the last nautical detail on Pinterest, a customizable land and home package is one of the best ways to bring your vision to fruition. Working with one of Brunswick Forest's preferred team of builders allows homeowners to design a home personalized to their preferences, without the stress. 
Brunswick Forest does the work of vetting builders, managing schedules, and ensuring that homes are built to the needs of the local environment. You can also have the best of both worlds with a custom home in a master-planned community–from your favorite sconces to your favorite teeing spot. 
Purchase Homesites
With limited availability in local master-planned communities, sooner is always better when it comes to coastal real estate. Purchasing a homesite at Brunswick Forest means securing a spot for the future, while taking the time you need to get there. When you purchase a homesite in Brunswick Forest, you're able to build when you're ready without any restrictions on timelines. With award-winning amenities and properties with appreciating value, homesites at Brunswick Forest are a sure bet. You can rest assured that your land will be waiting for you when you're ready to build your coastal dream home. 
Please call 866-832-1141 to learn more about available master-planned inventory at Brunswick Forest, or request an appointment online. The team at Brunswick Forest is excited to help you embrace life on the coast.