There's More Than One Way to Experience Paradise!
July 22, 2021
ISWebmaster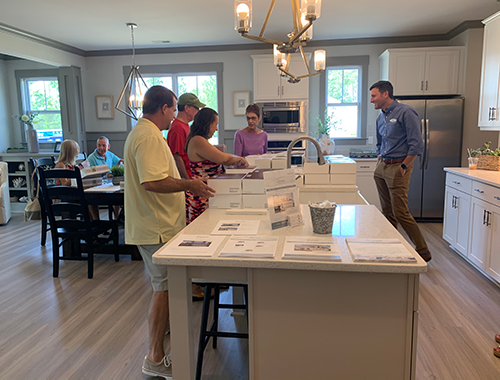 One of the things that's synonymous with summertime is taking the classic road trip. When the air gets warm, everyone is out and about on an adventure. Visiting Brunswick Forest is a great way to mix business and pleasure in one go. You can enjoy the sort of stress-free lifestyle that our residents do and experience Southeastern North Carolina for yourself while searching for an ideal home. Our master-planned community of Brunswick Forest can be your gateway to coastal living, and there's more than one way to visit us:
Coastal Discovery Tour:
The "classic" way you can visit Brunswick Forest, is through our Coastal Discovery Tour. Useful for the aspiring homeowner who wants to create their own schedule, the Coastal Discovery Tour is a three-day, two-night package that allows you to explore Brunswick Forest and nearby local areas. You'll be personally chauffeured by one of our amazing real estate agents, get a feel for the neighborhoods here, see premier-built home models, enjoy community amenities, and be allotted plenty of time to enjoy greater Wilmington. A Coastal Discovery Tour helps immerse you in the local environment, but on your timetable. Our agents work hard to make sure that we schedule things around you, not vice versa! You also get a choice of two activities for your tour, including championship golf for two at Cape Fear National, a scenic river cruise on the Cape Fear, and a charming horse-drawn carriage through downtown Wilmington! Each discovery tour includes hotel accommodations for two, a VIP community tour, and a pass to allow your owner's access for a day! Don't forget, these tours are viable for scheduling at any time, not just on weekends.
Coastal Home Showcase Event:
Like our Coastal Discovery Tours, the Coastal Home Showcase events are a way for you to get a real inkling of what living at Brunswick Forest is all about; It's getting familiarized with our community from a resident's perspective. Unlike the discovery tours, these events are held periodically throughout the year during select weekends. It's a way to discover what Brunswick Forest can offer you but in a more structured environment. These showcases will take place over the course of three to four days, with a particular itinerary for each day. You will visit different locations, experiencing dozens of incredible homes and special events along the way. You'll preview model home lunches hosted by several of our building partners, cocktail hours, live music, delicious meals, and several opportunities to ask questions about life at Brunswick Forest. When you visit during a Coastal Home Showcase Event, you'll also have the chance to pick between several extra activities like a river cruise or horse-drawn carriage rides throughout the entire weekend (just like our Coastal Discovery Tour.)
Most valuable of all though, this visiting option will often include time to connect with our residential ambassadors; These are actual Brunswick Forest residents who want to share their personal stories about why they love living in our community! Be sure to keep your eyes peeled throughout the year for more of these events, because if you can't make it to one there's always another opportunity around the corner. The last two showcase events will be happening this fall, September 9-12, and October 7-10!
Whether you've decided to visit family or friends that have already moved to Brunswick Forest, or maybe you're curious to experience the Coastal By Nature® lifestyle for yourself, our team can't wait to meet you. Visiting is easy, and our team is eager to accommodate you in whatever way we can. Our office is open 7 days a week, and we welcome people calling for tour appointments, or those who feel like just stopping by to tour. You can RSVP for these packages over at brunswickforest.com or contact our team at 833-497-1001.